Editorial | Fostering Community & Change
A brief recap of the 2021–22 school year.
The last four years have been anything but consistent for the Class of 2022. From pandemic protocols and canceled events to campus construction and new traditions, the senior class has cultivated a unique ability to adapt to change and, almost always, thrive in it.
Yet all of this adapting and thriving could not have been possible without the strong school community and identity that has propelled us through the challenges. Faculty have been here to support and guide us, fellow students to unite and celebrate us, and administrators to maintain the safety and order that we are fortunate to always have around us on campus.
The Raider Voice has also been here: reporting, communicating, changing, and hopefully making some sense of the array of circumstances our school has weathered. It continues to be our goal to allow all students to feel that they are truly part of a community and that their voices matter. This year, we have ventured beyond staff articles to feature op-eds, multimedia pieces, and our first printed magazine — all focused on this goal and calling attention to the unique people and events that make our school community what it is.
And with that, we end the 2021–2022 school year. As this is my last year on the staff of The Raider Voice, I would also like to mention how meaningful this community has been to me for the last four years. The school newspaper has allowed me to discover the invaluable voice that students can have on campus through journalism. Together, we can exchange perspectives, celebrate our achievements and differences, stay informed, and call for positive change.
Next year, our Managing Editor, Paulino Mercenari, will be stepping up as The Raider Voice Editor-in-Chief. We can't wait to see what the future holds, and will see you all again next August!
Leave a Comment
About the Contributors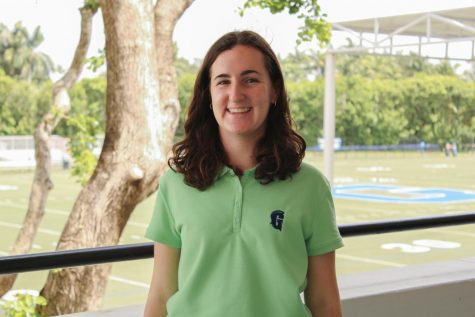 Kathleen Lewis, Editor-in-Chief
Kathleen Lewis is a senior serving her second year as the Editor-in-Chief of The Raider Voice. She started writing articles for the newspaper as a freshman,...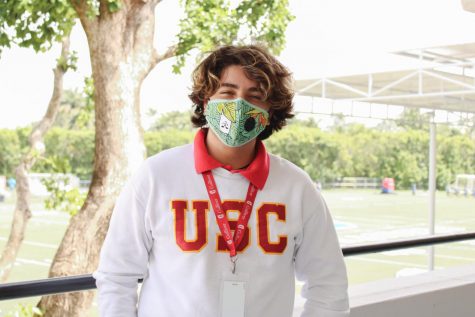 Julian Concepcion, Head Photographer
Julian Concepcion is the head photographer for The Raider Voice, as well as Gulliver Prep's yearbook, The Raider. He is also a co-host on the Prepcast....