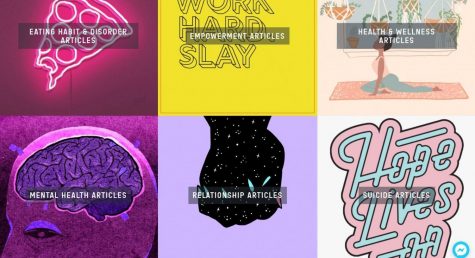 Recent Editorial Stories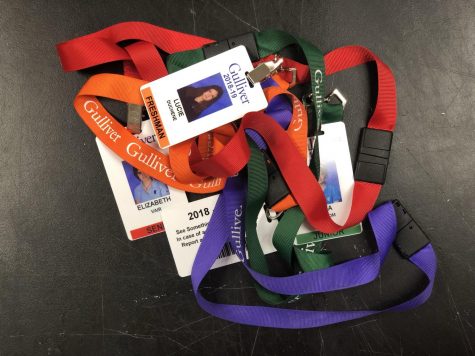 Ensuring student safety with recent ID distribution
March 1, 2019
The recent distribution of student ID provides students with a sense of security, and the color-coded...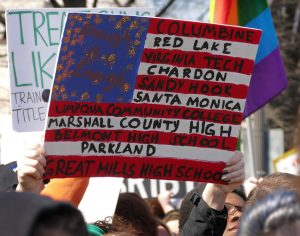 April 26, 2018
In light of yet another travesty, citizens and students are speaking out about the reoccurring issue that is gun violence. Voices are rising in protest as the rally ofpeople demanding change increases and the #NeverAgain movement spreads after the shooting in Parkland, Florida at Marjory Stoneman Douglas High School left 17 people killed, 14 injured, and hundreds traumatized.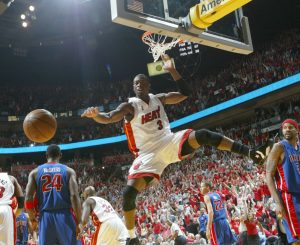 Wade's Return energizes the Heat
March 6, 2018
He's back. The Miami Heat acquired Dwyane Wade from the Cleveland Cavaliers prior to February...
Announcements
ALL: If you are interested in traveling to Paris and Madrid during Spring Break please contact Senora Munoz room 220, Madame Sumbu room 213 or Mrs. Fabienne Rousseau room 215.
ALL: If you are not enrolled in an AP course and would like to take an AP test, please see Mrs. Husband by the deadline of Friday, October 4th. Unfortunately are limited spaces available and priority will be given to upperclass students. The cost to take the test is $94. Please bring a check made out to Gulliver Schools or cash when you see Mrs. Husband.
SENIORS! Yearbook Dedication Ads are on sale now! Visit www.yearbookforever.com to purchase your page.
Sophomores: Your Guidance Seminar will take place today during Community Block. Please report to Advisory first for a brief check in, before proceeding to the seminar locations.
Mrs. Bayag - Library (Main area)
Mrs. Celic - Room 211
Mrs. Compel - Room 208
Mrs. Ernsberger - Room 105
Mrs. McEachern - Room 210
Ms. McLeod – Room 107
Mrs. McGinnis – Library (Cloud)
Mr. Olrich - Library (Sun & Moon)
Mrs. Richardson - Room 220
ALL: Picture day is over but you can still order your school pictures until Friday 9/20/19. Please visit www.foxmar.com/prepay to place your order.
CLUB NEWS
Achieve Miami service members: The first trip to Earlington Heights will be Sept. 28 (last Sat of the month). Please go onto the Achieve website and register to attend and see the mission of the service learning program. Students also need to complete Gulliver Field Trip forms to ride the bus and a Gulliver waiver if you are driving independently. See Mrs. Barrett if you have any questions.
Generation SOS Gulliver's first meeting will be tomorrow in the Student Union at 3:20.
DANCE CLUB will be having its First Meeting on Friday, Sept. 20 at 3:20 in the Dance Room. Plans will be discussed on your role for Salsa Night happening on Oct. 1st in the Dance Room from 6:30-8 in celebration of Hispanic Heritage Month.
SPORTS NEWS
Attention all boys interested in forming a boys' volleyball team: there will be an informational meeting this Friday, September 20, at 3:30pm on the Student Union Patio. Contact Mr. Ganser in athletics with any questions
Girls Soccer: To all those interested in participating in girls soccer, there will be pick-up soccer on Mondays and Tuesdays, 4:15 PM on the side field.
Please note on your calendars: tomorrow's JV and Varsity Girls' Volleyball games versus Doral Academy have been moved to 6 and 7:30 pm in the Blue Dungeon!
COMMUNITY SERVICE
Sept. 22 - Rock 'N Run 5K run and Zumba-led dance session benefiting breast and ovarian cancer research and prevention. Register at: www.rocknrun.org/registration, use Promo Code: STUDENT-19 for a $15 discount! Go to the Activities Office for more information.
Nov. 30 - 5th annual Shoe Fairies Sip & Shop needs volunteers to assist with directional guidance and parking management. The fundraiser helps raise money and awareness in support of Whispering Manes Therapeutic Riding Center, a 501(c)(3) which provides equine assisted activities to people with disabilities within the Miami-Dade Community. For more information, see Ms. Bowen in the Activities Office.
Click here for Senior Portrait appointments!