Loading ...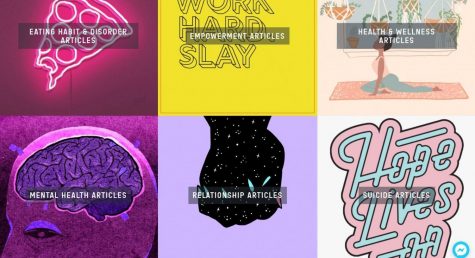 Recent Editorial Stories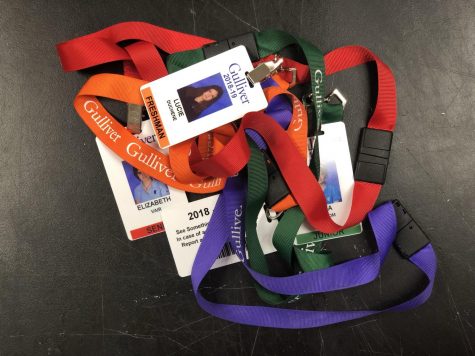 Ensuring student safety with recent ID distribution
March 1, 2019
The recent distribution of student ID provides students with a sense of security, and the color-coded...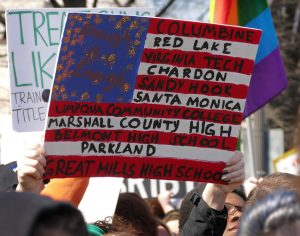 April 26, 2018
In light of yet another travesty, citizens and students are speaking out about the reoccurring issue that is gun violence. Voices are rising in protest as the rally ofpeople demanding change increases and the #NeverAgain movement spreads after the shooting in Parkland, Florida at Marjory Stoneman Douglas High School left 17 people killed, 14 injured, and hundreds traumatized.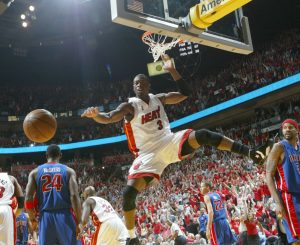 Wade's Return energizes the Heat
March 6, 2018
He's back. The Miami Heat acquired Dwyane Wade from the Cleveland Cavaliers prior to February...
Announcements
GENERAL NEWS
SENIORS! Yearbook Dedication Ads are on sale now! Visit www.yearbookforever.com to purchase your page.
ALL: Homecoming dance tickets are now on sale throughout the day in the Activities Office. Lunch sales will begin soon! $10 per ticket.
CLUB NEWS
Operation Smile: Mandatory club meeting today, after school in room 210.
World Cinema Club Movie Night : The first Movie Night of the year will be held on Friday, October 11th, at Room 220, starting at 4:00 pm. and finishing approx. 6:00 pm. The movie that will be shown is Wild Tales (Relatos salvajes, Rated R) a 2014 Argentine black comedy film, co-produced by Pedro Almodóvar and nominated for the Best Foreign Language Film at the 87th Academy Awards.
SPORTS NEWS
Girls Soccer: To all those interested in participating in girls soccer, there will be pick-up soccer on Mondays and Tuesdays, 4:15 PM on the side field.
ALL Boys and Girls who are interested in joining the junior varsity and varsity soccer programs are invited to attend playdates on: October 12, and 19 @ 4:30 - 5:45 p.m.
All playdates will take place at the Academy campus. Please bring shin guards and water bottles.
ALL: The tryout schedule for Boys and Girls soccer is as follows:
Girls HS tryout dates @ Prep Campus:
10/21 @ 4:15-5:45pm
10/22 @ 4:15-5:45pm
10/23 @ 4:15-5:45pm
Boys HS tryout dates @ Academy Campus:
10/21 @ 4:30-6pm 11/12 grades
10/22 @ 4:30-6pm 9/10 grades
10/23 @ 4:30-6pm 11/12 grades
10/24 @ 4:30-6pm 9/10 grades
10/25 @ 4:30-6pm 11/12 grades
10/26 @ 11-12:30pm 9/10 grades
ALL: Any student interested in being Basketball manager for the Boys Varsity Basketball team, please see Coach DeCesare in his office on the 2nd floor.
COMMUNITY SERVICE
A volunteer opportunity for ALL students: The Coconut Grove Pumpkin Patch Festival taking place at Peacock Park in Coconut Grove on October 26-27, 2019 is in need of volunteers.
This year they're using SignUp.com to organize their upcoming volunteer sign ups...
Here's how it works in 2 easy steps:
Go to the SignUp link: https://signup.com/go/fuKWHKS
Students can then click this link to see our SignUp on SignUp.com.
Review the options listed and choose the spot(s) you would like.
Just "sign up". It's Easy - you will NOT need to register an account or keep a password on SignUp.com
Become a Friendship Circle Volunteer. Enrich your life and earn community service hours while helping to increase the quality of life of children and teens with special needs. To volunteer visit www.friendshipcirclemiami.org or call 305-234-5654 Ext. 12
Sunset Elementary School, is looking for high school volunteers for their Annual Fall Festival on
Saturday, October 19. Volunteers may select any shift throughout the day, starting at 8:00 a.m. and ending at 5:30 pm. If Interested, please contact Mariela Melendez, Sunset PTA Volunteer Coordinator,
E-mail: melendezmariela@hotmail.com or Mobile: 786-218-4084. The School Address is as follows:
5120 SW 72nd St., Miami, FL 33143
Nov. 30 - 5th annual Shoe Fairies Sip & Shop needs volunteers to assist with directional guidance and parking management. The fundraiser helps raise money and awareness in support of Whispering Manes Therapeutic Riding Center, a 501(c)(3) which provides equine assisted activities to people with disabilities within the Miami-Dade Community. For more information, see Ms. Bowen in the Activities Office.
Click here for Senior Portrait appointments!