Raiders Fall to Chaminade-Maddona Away
On Friday, Oct. 15, the Raiders lost 31-16 against the Chaminade-Maddona Lions. This loss took its toll on the Gulliver team, leaving some players with their heads hanging low. 
Senior player Justin Neyra had commented on the performance of both teams.
"We went into the game prepared to get the win, but didn't capitalize in the situations that we needed to. Being one of the best teams in the state, Chaminade showed us exactly what we needed to work on as our schedule continues to harden," said Neyra. "Although we didn't get the outcome we wanted or expected, it was a good wake-up call."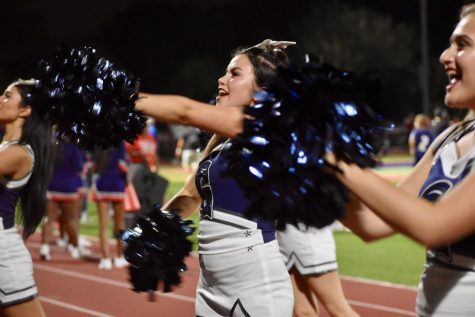 In the heat of the game, junior wide receiver Jalen Brown scored a jaw-dropping touchdown with a pass from senior quarterback Carson Haggard, which had the one half of the crowd silent, and the other half screaming with energy.
"It was honestly amazing. Everyone in the bleachers and my cheer team were freaking out as we saw number 5 [Brown] catch the ball from so far away," said senior cheer captain Alexandra Rovzar. "I could practically see the stars in the eyes of the school photographer."
Although the Raiders ultimately lost the game, the team put forth an admirable effort, with many supporters in the bleachers cheering them on. Despite being quite the distance from campus in Hollywood, Fla., parents and students showed their booming spirit every second of the game.
"The team might have been losing, but the energy in the stands was higher than ever," said senior Teresa Ariza, who attended the game. "It really surprised me just how amazing the football team supporters are. Students, parents, just about everyone was there to cheer the Raiders on until the very end."
After such a high-tension game, the Raiders will soon face the Palmetto Tigers on Friday, Oct. 22, and put their skills to the test once again.