The surprises don't end at new Miami outpost of Brooklyn-based Hometown Barbecue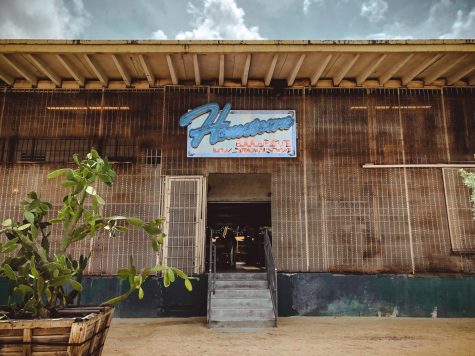 In a recent article, owner Bill Durney told the Miami Herald that he drove through the streets of Allapattah, just north of downtown Miami, saw the concrete warehouses and produce centers, heard the loud afternoon train rattle overhead, and reasonably thought that this was the perfect location to open an upscale barbecue restaurant.
The Brooklyn location of this barbecue mecca has drawn lines out the door daily since 2013, and centers on the concept of authentic smoked barbecue with an urban twist. The Miami spot, newly opened on Sept. 19, aims to do the same. The menu consists of a selection of smoked meats served in a number of ways — in sandwiches, tacos, or by themselves — all with inventive toppings and appropriate prices. However, at Hometown Barbecue, ordering a main dish and a drink isn't enough. The variety of side options, including homemade coleslaw, spicy corn pudding, and mac and cheese, are a must-have and complete the meal.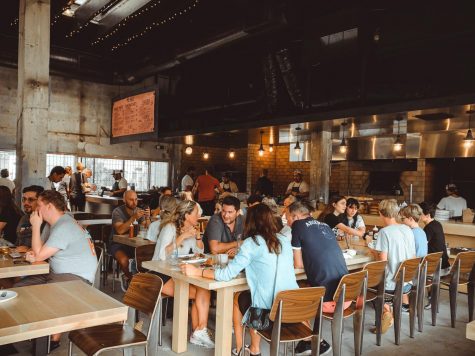 Not only is the food at Hometown Barbecue something to talk about, but the atmosphere in the revamped warehouse it occupies fits well with the overall theme. The location comes across as unexpected, but it is Durney's attempt to bring downtown Brooklyn to Miami and after a meal there starts to make sense. Families, teenagers, and young adults alike fill the restaurant on a Sunday afternoon, and the sound of voices blends with the music playing in the background. Servers in black aprons weave around the tables, collecting metal trays and paper plates. Meanwhile, new customers wait in line under industrial hanging lights to order their food from the enormous wall-mounted paper menu. The restaurant is an oasis of sound, color, and aromas in the once empty, gray warehouse alley.
It is easy to anticipate solid barbecue upon entering the modern-decorated, open-kitchened, Brooklyn-screaming interior, but the authentic, flavorful food exceeds expectations. Every dish, from the pork ribs to the chicken wings to the smoked turkey BLT, has been freshly made with high-quality ingredients. As many surprises as there are during a trip to Hometown Barbecue, it is no surprise that all customers leave with their plates clean.