10 Beauty Products You Must Try! 
Beauty products and skincare are an essential part of my day (and should be for you too!). With such an array of different brands, targeting your specific needs for your skin type, and understanding the ingredients in the products you use is an important factor in determining your routine.
Believe it or not, weather change can affect your skin type too!  Beauty products are important in either dry or oily acne prone skin during the summer and rough and patchy dry skin during the winter. Below are 10 beauty products you have to try made for all skin types! 
1. Dermalogical's  Multi-Active Toner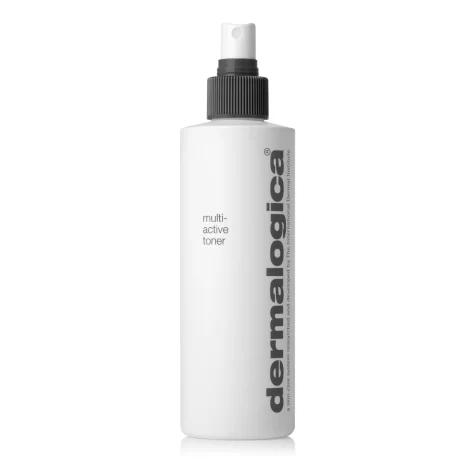 Dermological is a great brand that is known to work for all skin types. This toner helps prep the skin for moisturizer, serums, primer etc. The product is also known for improving:
Dull skin

Redness

Textured skin

Hydrate 
The toner includes ingredients such as glycine (provides hydration), citric acid (helps clean pores & exfoliates dead skin cell layer) and lavender (calm and heal breakouts) 
To try out this product, you can purchase the 1.7 oz bottle for $12.99 or the 8.4 oz bottle for $39.00 at
2. Kiehl's Ultra Facial Cream with Squalene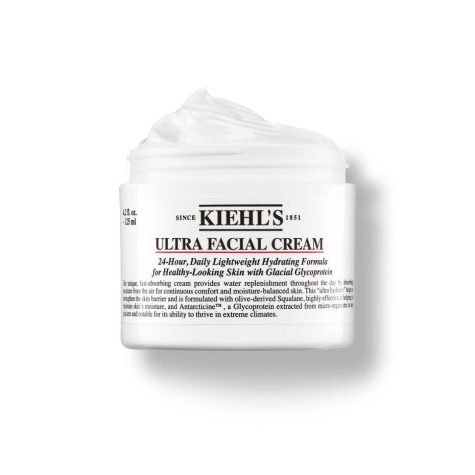 Kheils #1 hydrating facial cream is great for sensitive skin and all skin types. This cream helps repair skin barrier and gives the skin 24 hour hydration. This product is known for:
Softer skin

Does not clog pores

Light weight formula 
The facial cream provides deep hydration in environments like winter heat, cabin air, and dry heat. The ingredients in the moisturizer involve squalene (helps restore skin's barrier leaving softer skin), glycerin (helps retain hydration and moisture), & rice bran oil (brightens complexion). 
To try out this product, you can purchase the 0.95 fl oz pot for $22.00 ot the full sized 1.7  fl oz pot for $34.00 at www.kiehls.com
3. Topicals Brightening & Clearing Serum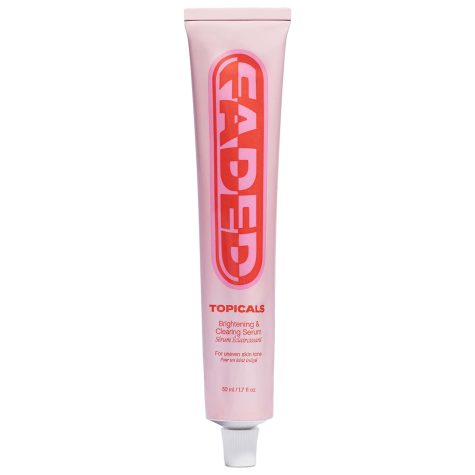 This serum has gained a lot of recognition by its great results on social media platforms such as Instagram, Snapchat & Tiktok. With its quick results, Topicals brightening serum helps fade the appearance of stubborn marks, scars and spots. As well as smoothing textured skin that's rough and bumpy. The faded serum is known for:
Balancing skin tone 

Revives tired skin

Moisture
The serum does include acids like niamicaide (repairs outer protective skin layer) which may cause purging as you begin to use the product. In addition, the product also includes jojoba oil (treats acne, eczema and etc.) & as i've listed in the other products, glycerin, which is a great ingredient for skin care. 
To try out this product you can purchase the 1.7 fl oz tube for $38.00 at www.mytopicals.com
4. Hero. Rescue Balm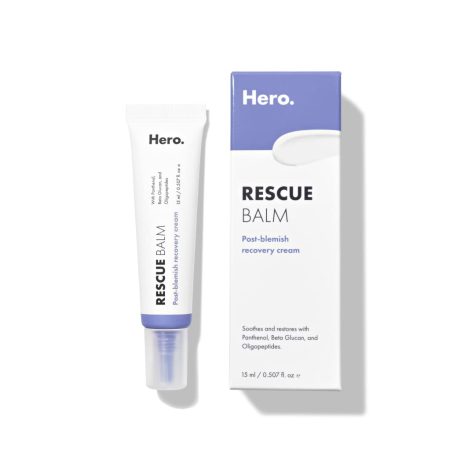 Hero's rescue balm has gained an immense amount of popularity on Tiktok.That's because it's definitely worth it. This cream is perfect for applying on a pimple you just popped, or acne patch. It's a thick cream that you apply directly to the affected area twice a day. This balm helps to: 
Smooth upset skin

Even and smooth texture 

Intense Moisture 
The rescue balm has key ingredients to help improve skin such as beta glucan (replenishes and renews skin), vitamin e (revitalizes skin's tone and texture) & panthenol (infuses essential moisture).
To try out this product, you can purchase the 5 ml tube for $6.99 or the 15 ml for $13.99 at www.herocosmetics.com
5. Fenty Skin Cookies N Clean Detox Mask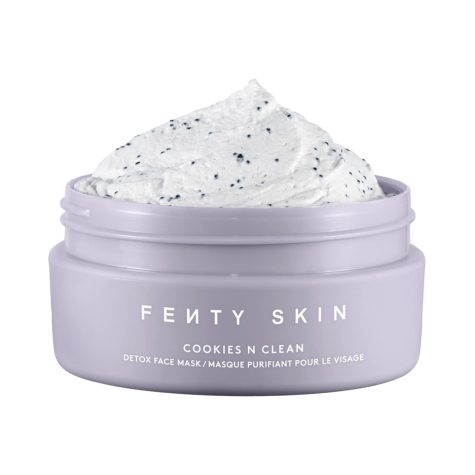 Popular new skincare by Rihanna  "Fenty Skin" carries a clay detox mask that is great for unclogging pores and helping with stubborn acne. The lightweight creamy mask extracts dirts and oils leaving skin clean. The clay mask is known for: 
– Reducing excess shine
– Clarifies skin
-Purifies pores
The mask includes purifying ingredients such as clay (extracts dirt and oil), charcoal (detoxifies pores, absorbs oil), salycic acid (great for improving acne and refined skin).
To try out this product, you can purchase the 2.5 ml oz pot for $32.00 at www.fentybeauty.com
6. r.e.m beauty Sweetener concealer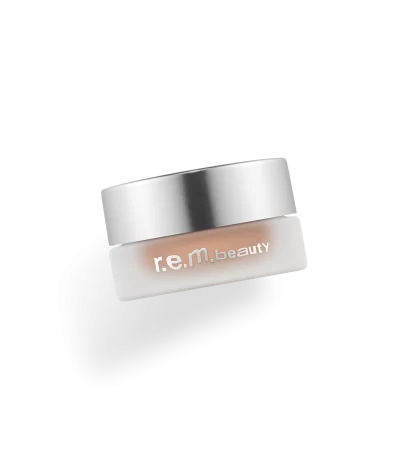 Ariana Grande has recently began her own makeup line "r.e.m beauty" including conclears, blush, lipstick etc. The full coverage concealer can be used as a foundation or bought in a lighter shade for brightening. The concealer comes in over 60 shades, it's a lightweight creamy formula. The concealer is known for: 
Color correcting 

Spot-concealing 

Contouring 
The full coverage concealer can be used on all skin types and includes ingredients like capric triglyceride (helps smooth skin & works as antioxidant), rubus idaeus (hydrating and moisturizing and fights wrinkle formation in skin) & silica (minimizes fine lines). 
To try out this product, you can purchase the 0.28 oz pot for $24.00 at www.rembeauty.com
7. Hollywood Contour wand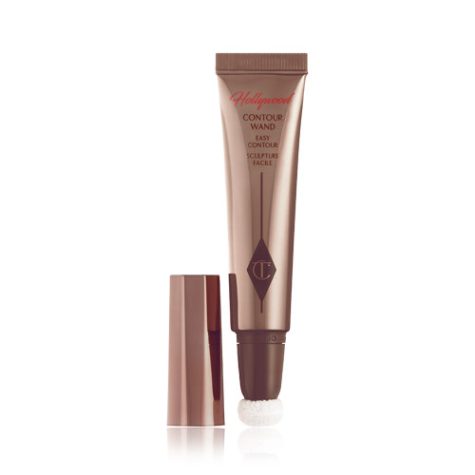 The award winning Charlotte Tilbury contour was sold out for about six months due to its great results and has been recently restocked. The sponge-like applicator and its creamy formula allows you to "sculpt" your face in any way. The contour comes in two shades and is known for:
Easy application

Buildable, natural contour

Higher and deepen cheekbone look 
The wand includes ingredients like isododecane (keeps skin hydrated by locking in moisture, also delivers good pigments for makeup products) & glycerin! Another great product including this ingredient. Lastly, mica (blurs fine lines and wrinkles).
To try out this product, you can purchase the 12 ml bottle for $40.00 at www.charlottetilbury.com
8. Your Skin But Better Makeup Primer + Oil-Free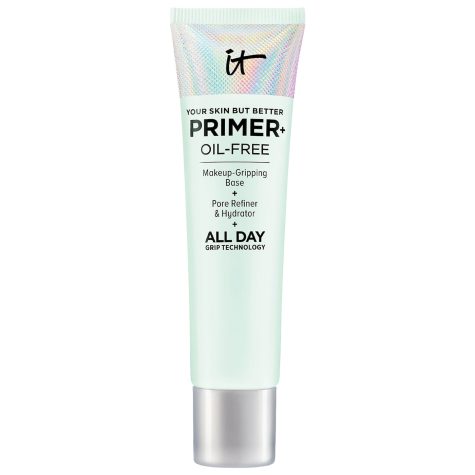 If your pores tend to shine through full coverage, this pore blurring primer by "it Cosmetics" is great for a makeup gripping base and fully covering pores throughout the  whole day. The lightweight cream formula is oil free and is for all skin types. This product is also known for: 
Hydrates skin 

Refines the look of pores

Pairs perfectly with CC+ cream 
This oil free primer has key ingredients such as salicylic acid (great for healing acne), totarol (helps infections of the skin and extracts dirt) & dimethicone (helps moisturizer and keep skin soft).
To try this product, you can the purchase the 1.0 oz tube for $39.50 at www.itcosmetics.com
9. Lash Sensational Sky High 
The drugstore famous mascara by "Maybelline" helps lengthen and volume lashes and is long lasting for 16 hour usage. It is infused with bamboo extract and fibers for lightless and voluminous lashes. This mascara is known for: 
Easy applicator

Lash Sensational Sky High

No smudge 

Volumizing
This lightweight mascara includes ingredients such as hydrogenated jojoba oil (best for eyelash enhancing) & synthetic beeswax (packed with vitamins and antioxidants).  
To try this product, you can purchase the $12.99 mascara at www.maybelline.com
10. Dior Backstage Rosy glow blush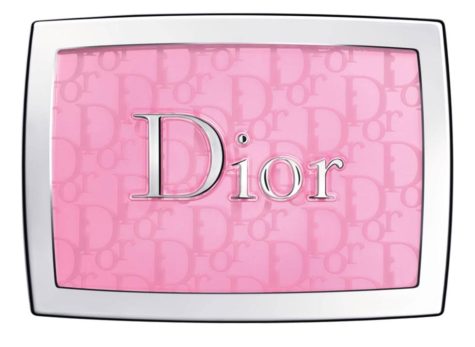 Though it may be high in price, the Dior Backstage makeup line is filled with great products. This includes the rosy glow blush. This blush delivers a glow with also pink cheeks, that actually lasts throughout the day and does not smear your base. This product is known for: 
Natural-looking color 

Reacts to skin moisture level

Customized rosy effect 
The blush includes ingredients such as caprylyl glycol (helps pull water into the skin and keep moisture), zinc stearate (reacts to skin in all the same ways). 
To try out this product, you can purchase the $39.00 blush at www.dior.com