Finding Your Sweet Fix While Social Distancing
For us teens, quarantine has mainly consisted of long days at home doing the same thing over and over again. We wake up, attend our online classes, and most of us have gotten into a routine of working out and finding other at-home activities to keep us busy. But it's not likely that our cravings for something sweet have gone away. Here are four dessert places that are still open and are sure to fix your sweet tooth.
Chill-N Nitrogen Ice Cream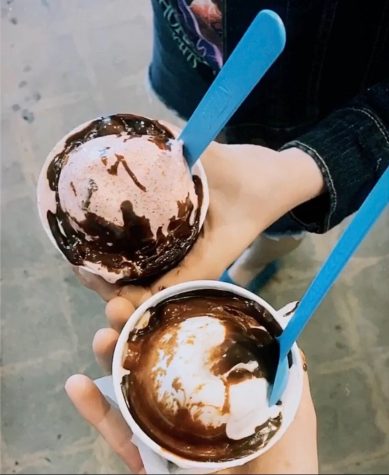 Located in Pinecrest, South Miami, and South Beach is the popular nitrogen ice cream chain Chill-N. Chill-N has remained open throughout this time. Instead of having customers walk into their store, they are now offering in-store pickup as a safer alternative.
How it works is simple. To order, you simply go on their website, click "In-Store Pick-up", choose the location closest to you, and craft your ice cream. Once you do that, they will ask for your phone number, email address, and credit card information so once you arrive, all you need to do is walk to the door and pick up your order. Chill-N has also added "Quarantine Quarts" to their menu, where they offer different flavored quarts of ice cream for $14.90 each. For $23.95, they are selling their "Survival Kit", which consists of two quarantine quarts of your choice plus one optional toilet paper roll. Hours vary for each store, so it's best to go online to check the times each location opens and closes before ordering.
Mojo Donuts
Located on Bird Road and US-1 with 57th Ave. is Mojo Donuts. Mojo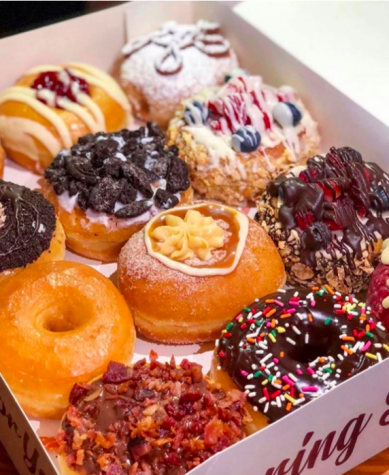 donuts offer a variety of donuts. From sweet to salty, these donuts are sure to satisfy your sweet tooth. They are now offering take out or curbside pickup. Customers who want to take out are allowed in the store, but not to dine in. You must be six feet away from everyone and only three people at a time are allowed inside the facility. For curbside pick up all you need to do is call and ask what donuts they have out on display. You order through the phone and once you are there a worker will bring your order out to your car. Fancy donuts are $1.49, gourmet donuts are $2.95, and specialty donuts are $3.95 (not including tax). All Mojo workers are required to be wearing masks and gloves at all times, as well as sanitizing and wiping down the store every 30 minutes to ensure cleanliness. Mojo on Bird Road is open every day from 6 a.m. to 6 p.m., and their US-1 location is open every day from 7 a.m. to 7 p.m.
Wall's Old Fashioned Ice Cream
Located in the heart of South Miami is Wall's Ice Cream. Wall's is now open for window service and delivery. Customers are not allowed in the shop but can dine outside if they would like to. Wall's offers a variety of old fashioned ice cream, milkshakes, and fudge. The store is open Sunday to Thursday from 12 p.m. to 10 p.m. and Friday and Saturday 12 p.m. to 11 p.m. Prices vary depending on what you order and the size you get.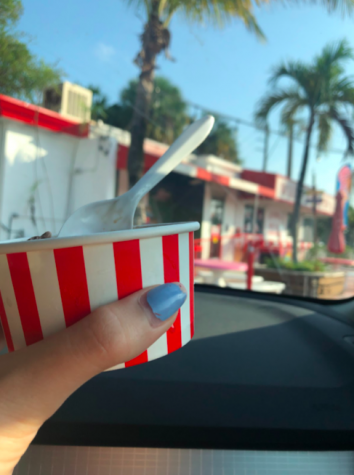 Fireman Derek's Bake Shop
Fireman Derek's Bake Shop specializes in handcrafted pies, cakes, cheesecakes and cookies. They bake everything fresh and in-house. Currently, they are not allowing customers to walk in their store. Instead, you can call to place an order or look through their window. Workers will bring you your order at the door and you can pay there as well. Fireman Derek's is located in Coconut Grove and Wynwood. Their hours are 8 a.m. to 10 p.m. and prices vary depending on what you are ordering.