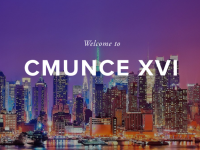 The Model United Nations Team performed well at the 2017 Columbia Model United Nations Conference and Exposition.
The conference, which was mostly based on historical crises, followed the parliamentary procedure of the United Nations. From Jan. 12-15, students debated various issues which they responded to by passing committee-wide directives and sending personal notes to crisis for individual actions.
The committees offered in this trip were incredibly diverse, ranging from Nixon's National Security Cabinet to Mount Olympus to discussion of the Kashmir Partition. For the students, the days were grueling, filled with secrets missions with spies and the occasional assassination as each delegate tried to find unique and often covert solutions to the problem at hand.
"CMUNCE allowed me to go beyond learning about a certain conflict within the constraints of a textbook. I was able to truly delve into my character's ideas and opinions regarding a crisis which expanded the different perspectives of history," said senior Carla Guillamon.
In addition to the conference, students enjoyed the time in New York City, especially after it snowed on the third day of the trip. After a couple hours of debate, the team gathered outside. Somehow, a snowball was thrown, precipitating a massive snowball fight in which all members of the team happily joined in.
"It was a great first trip to New York City, and the snowball fight was epic!" said freshman Joey Elsbernd.
Chiara von Gerlach and Eugenia Giampetruzzi won Best Delegate in their committees, Carla Guillamon won Outstanding Delegate, and Xavier Moncada and Daniella Vasquez earned Honorable Mentions.