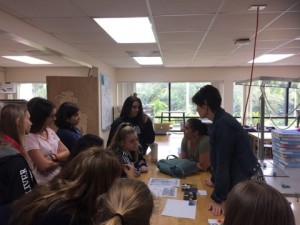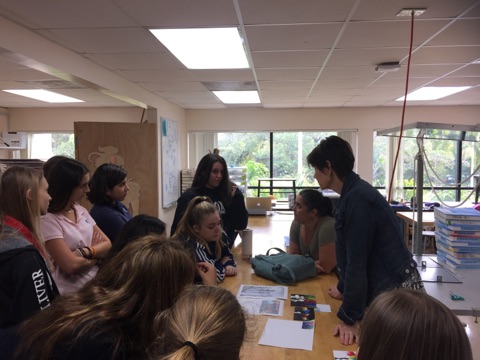 The Collaborative Art in Public Places Raider Seminar, led by art teachers Mary Munn and Maribel Toledo allows students to leave their mark on the school by painting an original artistic piece on the wall outside of the drama room.
"We talked with NAHS (National Art Honor Society) to paint the mural but we took advantage of the raider seminars to gather a group," said Munn.
The inspiration for the mural came from a previous design created two years ago by alumni and previous officers of NAHS, Ros Fiol and Franco Zacharzewski.  The design was approved but never created due to time constraints.
"We wanted to give credit to their design and follow through with it seeing as how it had already been approved," said Munn.
The design will be kept secret and revealed throughout the process of painting the mural.  Although the design has already been determined, students will be allowed to provide their input and design a section of the mural as their own.
"I really wanted to paint a mural as a collaborative project. It will be interesting to come back and see what we created," said junior Amanda Vera.
The mural will be painted during each seminar session, with students alternating in groups, and completing different tasks.