The 64th Annual Beaux Arts Festival Floods the University of Miami Streets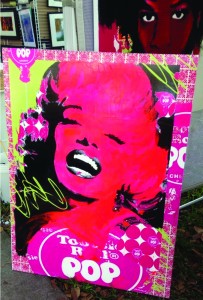 On Saturday Jan 17 and Sunday Jan 18, art enthusiasts strolled the campus streets of the University of Miami for an afternoon of art, food, live music, and youth activities at the 64th Annual Beaux Arts Festival.
The free family-friendly event offered a taste of both local and international culture through an assortment of oil paintings, canvas photography, and surreal sculptures.
The Beaux Arts Festival began as a "clothesline sale" outside the Lowe Art Museum over half a century ago. Now considered Miami's oldest juried art show, it featured over 250 exhibits, including 150 pieces from Miami-Dade middle and high school students.
The show attracted thousands of visitors and awarded $20,000 in prize money to winning artists. All proceeds and donations from the event were designated to fund future exhibitions, as well as the Lowe Art Museum's programs to introduce cultural arts to underprivileged children throughout the community.