Editorial: We Choose Hope
Our country needs to heal, and Joe Biden is the right man for the job.
"
We choose hope over fear. Unity over division. Science over fiction.
— Joe Biden
Remember when these types of presidential statements were commonplace? It's been a while.
On Saturday morning, the world felt a breath of fresh air as the stunning news broke: former Vice President Joe Biden had been elected to be the next president of the United States. Twitter feeds flooded with emotions and televisions flashed with shots of joyous citizens pouring into city streets to celebrate the resolution of a long, heated, and chaotic election. (Fittingly also the conclusion of a long, heated, and chaotic presidency.)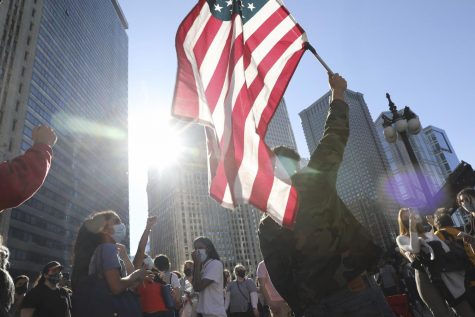 While Trump supporters contested whether there was evidence of voter fraud, the American electorate demonstrated that it overwhelmingly favored Biden and Vice President Elect Kamala Harris by more than four million votes.
For supporters of the now president-elect, there was a renewed sense of hope in the United States and a worldwide faith in the power of democracy. Fireworks lit the London night sky and joyful bells tolled across cathedrals in Paris. Political commentator Van Jones fought back tears as he spoke on a live CNN broadcast about how "for a whole lot of people, it's a good day." 
For many Americans, Saturday felt like a holiday, or at the very least, a landmark moment in our country's history, as a political movement that at times felt fueled by hate and division was replaced by one that emphasized healing and unity. In addition to choosing Biden as the next president, the country has elected Harris, a former senator, as the first female, black, and Asian-American vice president. Regardless of differing opinions on Harris's political stances, this is an achievement worth celebrating and an important moment for the progress of women, especially women of color, across the country. The election of the Biden-Harris ticket brings with it a refreshingly positive attitude and the optimistic vision of healing Biden and Harris pledge to bring to Washington. The renewed focus is on character, unity, and the revival of the dignity and respect that the office of the American president traditionally holds.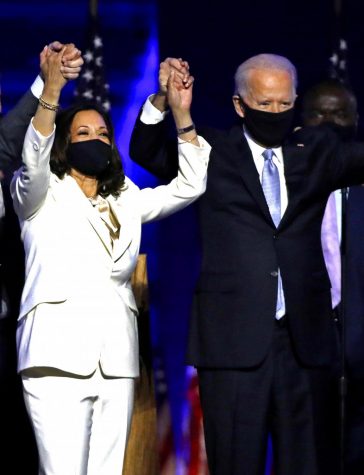 In his victory speech Saturday night, Biden did not insult nor degrade his enemies, gloat about his successes, or ignore COVID-19 safety protocols. He stated with characteristic humility, "I ran as a proud Democrat. I will now be an American president. I will work as hard for those who didn't vote for me as those who did."
These are the words that so many Americans needed to hear: even those who may not have supported Biden, but still ached from the division that has threatened our country's peace throughout the last four years. Biden's words came from someone who has faced tragic hardship and adversity in his life, but who knows how to bounce back in recovery. America's most significant problems are far from over: coronavirus cases are still soaring, millions of Americans have lost their jobs, and the ugly pall of racism will not disappear from the country on Jan. 21. Healing America through mutual respect and empathy is as much our own duty as it is Joe Biden's. 
Yet Biden's victory on Saturday felt like a great weight was lifted off our collective shoulders. One of the aspects that distinguishes America is that when we have faced challenging times and moments in our history that we are not proud of, we have always been able to redeem ourselves and come back better than we started. Going forward, we can unite under new leadership, not as Democrats or Republicans, but as Americans, to bring an end to the constant chaos and crisis of the last few months. This is our time to choose hope.
Leave a Comment
About the Contributor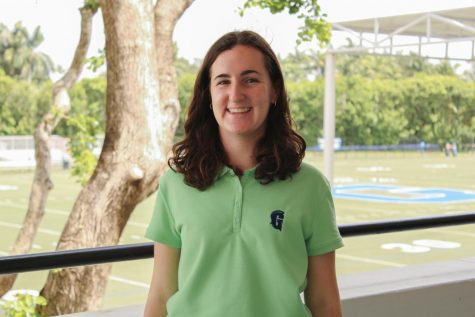 Kathleen Lewis, Editor-in-Chief
Kathleen Lewis is a senior serving her second year as the Editor-in-Chief of The Raider Voice. She started writing articles for the newspaper as a freshman,...