Taste With Talia: Spring Chicken
Spring Chicken has finally sprung into lively Coral Gables, causing flocks of people to ditch their KFC combo meals and take their place in line for fast food redefined. From fresh chicken tenders to mouth-watering sandwiches to healthy salads, Spring Chicken offers meals of all kinds. However, chicken is the specialty of the house and home style southern cooking fare is on the menu.
From the owner of South Florida favorites such as Yardbird and Swine, John Kunkel built his new restaurant with old-school Southern comfort in mind, but with a fast-ca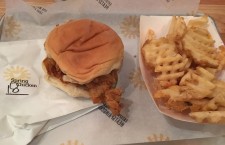 sual twist that makes a warm and welcoming environment.
"Spring Chicken is the casual offspring of some of the greatest hits we do at Yardbird and Swine, and we are doing all-new healthy versions of what we do there as well," said Kunkel.
While placing your order, you choose the pieces of chicken you're craving and pair it with spiced watermelon and waffle fries making this a spectacular meal for just a thrifty $10. I had the pleasure of trying the signature Yardbird sandwich ($5.95), and within the first bite, I felt instantly transported to the deep South. Also, the buttery biscuits are a huge hit, with a flaky crust and a hearty flavor. The recipe used to make them are the same at all of the restaurants. If you want to shake it up, order a milkshake, hand-crafted soda, or a sweet dessert to accompany your already delicious meal.
"For $6, $7, you can get a great sandwich or a salad. It's very casual fare, but done just right, made from scratch and great ingredients," concluded Kunkel.
Not only do you get great food at a low price, you get to eat your meal in the laid-back feel of this modern restaurant in a great and hopping location, with indoor and outdoor seating.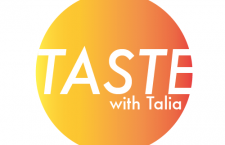 Spring Chicken is sure to leave you clucking, and truly takes Southern comfort to a whole new tasty level.
Spring Chicken is located at 1514 S. Dixie Hwy