Varsity Football Takes on Monsignor Pace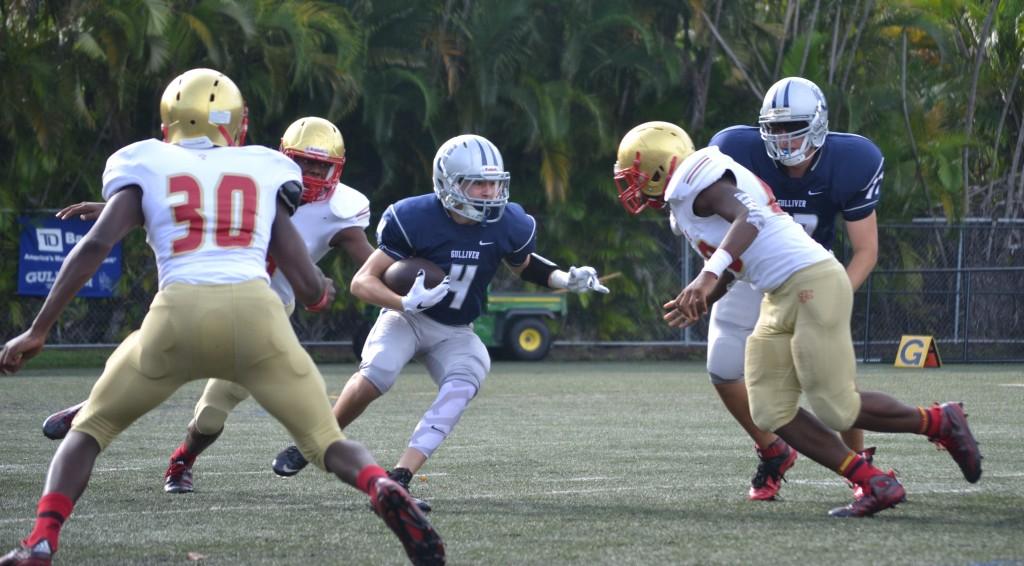 The Raiders football team defeated district rival Monsignor Pace on Monday, Sep. 21 by a score of 22-9.
The game was canceled on Friday, Sep. 18 but then resumed with 23 seconds left in the second half, with the Raiders receiving the ball in the red zone, already up by a score of 12-3 thanks to touchdowns from seniors Joseph Jackson and Christian Hassan. They couldn't capitalize on the field position, and went into the third quarter leading by the same margin.
Neither team could get anything going in the third quarter until junior Harrison Herskowitz intercepted a pass from the Spartans' quarterback, returning it 35 yards for a touchdown. The extra point was then made by senior Patrick Batalha. Batalha later added a field goal in the fourth quarter, putting the team up 22-3.
Pace also scored in the fourth quarter, making it 22-9, but it was too late as the Raiders would end up winning the game by the same score.
The defense held strong throughout the entire game, holding Pace's offense to a total of 171 yards.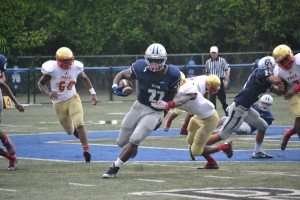 "The game plan going into the game was to stop them every time their offense got on the field and give our offense another chance to score. Also, it was our job to win the game," said junior defensive lineman Mandy Alonso.
Leading the team on offense was sophomore Harrison Easton, who threw for 93 yards and one touchdown. Hassan also ran for 35 yards and one touchdown on 10 carries.
The team plays host to Miami Edison for the homecoming game on Friday, Oct. 2.