New Hope for 'Fins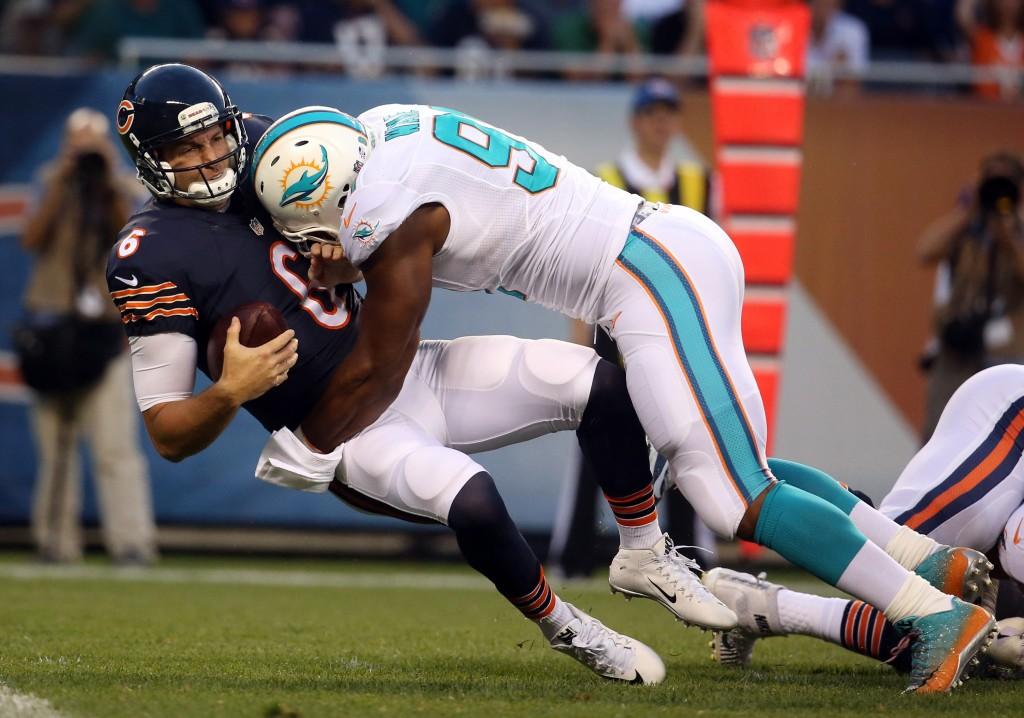 The Miami Dolphins have a renovated home stadium that they hope will be the site of numerous victories in the 2015 season.
A once proud and storied franchise has had a string of mediocre seasons since their last playoff appearance in 2008. However, over the past few seasons they have been on the cusp of making the playoffs going 8-8 in last year's season and being in contention for a playoff berth near the end of the season.
Dolphins fans are hopeful that this season will be different, as the team added new faces during the offseason. Miami made a splash by signing all-pro defensive linemen Ndamukong Suh. He had 53 tackles, 8.5 sacks, and in 2014 with the Detroit Lions.  Suh will lead one of the talented front sevens in all of football in Miami. Tight end Jordan Cameron and wide receiver Greg Jennings were some other key signings.
All-pro defensive end Cameron Wake will help anchor a top tier defensive line. Wake had 11.5 sacks in 2014 and has been one of the NFL's elite players for the Dolphins since his emergence in 2010.
"I think the Dolphins will be a balanced team next year, however I think if they are to make a run at the playoffs, their defense will be what carries them," said junior and avid Dolphins fan Charlie Harris.
Their defense was better last year, ranking twelfth in total defense and sixth in passing defense. Their stout passing defense is led by pro bowl defensive back Brent Grimes.
"Its been frustrating for the Dolphins being on the cusp of a playoff team during the past couple seasons. However, I think all of the new additions during the offseason and the draft could lead to a playoff berth," said junior Nicholas Atkison.
The team's offense is full of talent as well.  Fourth year quarterback Ryan Tannehill leads the offensive unit. Tannehill had a stellar 2014 season in which he passed for 4,000 yards while completing 66% of his passes. Last year, he tossed 27 touchdowns as well.
In his four years as a Dolphin Rookie receiver, DeVante Parker, should be an impact play maker as he is projected to be a top-tier receiver.
Parker is not alone in a much improved receiver group. The team signed former pro bowler Greg Jennings. Jennings should bring experience to a young group of talented wide outs. The signing of pro bowl tight end Jordan Cameron is another one of the catalysts for a revamped offense.
The team's rushing game quietly turned from a liability into strength during the 2014 season with the emergence of Lamar Miller who ran for over 1,000 yards.
It is not a matter of talent for the Dolphins anymore, as there is surely enough on the team to be a playoff team. It is about making sure they produce on the field.
The team hopes to win around 9 or 10 games and gain a wild card playoff berth.