Miami Dolphins 2015 Draft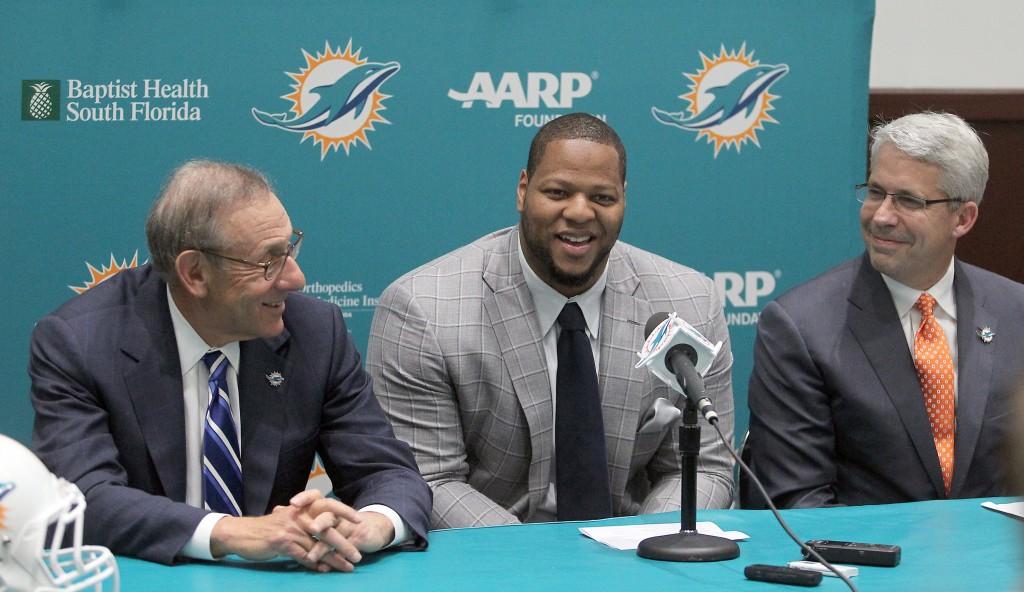 The Miami Dolphins completed their eventful 2015 draft class after several trades and surprising picks on May 2nd
With the fourteenth pick of the 2015 NFL Draft, the Dolphins selected wide receiver DeVante Parker from Louisville. Parker was one of Miami's top targets heading into the draft, him being available at fourteen was a no-brainer.
Although wide receiver isn't a top need for Miami after signing veteran Greg Jennings and trading for the electrifying Kenny Stills. However, Parker provides a player that can go get the ball on any play and should be the number one wide receiver before the end of the season. His huge frame along with his great hands makes him an impact player.
Along with Parker, the Dolphins selected defensive tackle Jordan Phillips from Oklahoma in the second round. The move to draft a defensive tackle wasn't necessarily a bad one, with the lack of depth after newly acquired superstar Ndamukong Suh and veteran Earl Mitchell. However, there were much greater positions of need and overall better prospects available, including cornerback Eric Rowe of Utah, linebacker Denzel Perryman of Miami, and offensive guard A.J. Cann of South Carolina.
The Dolphins were in need of a power back and they opted to select Jay Ajayi in the fifth round. Ajayi was a great pick at the time, he was expected to go in the first or second round. He has the ability to be a workhorse and should be great in short yardage situations that now starter Lamar Miller can't bull through. He has good speed and great lateral quickness. However, the reason Ajayi slipped so far was due to the recent discovery of his knee issues. If he can take care of his body, Ajayi and Miller should create an excellent one-two punch.
The Dolphins had several holes to fill and they took care of most of their needs throughout this draft class. Miami got a top tier talent in Parker who fell to them at 14th. Despite a head-shaking move in the second round, the Dolphins had great selections on day three in Ajayi, among others. Miami still has some questions at linebacker and guard they will need to address. Overall, it was a successful draft for the team.