Prep Hosts the Annual Student Art Exhibition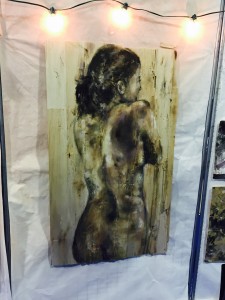 On  Apr 14 at 6:00 pm, the Visual Arts Department hosted their Annual Student Art Exhibition in the Prep gymnasium. The gym transformed into a student art gallery, with artwork displayed from the various art programs.
The Art Exhibition showcased student work from all Visual Art classes. The artwork consisted of all types of media: ceramic pieces, drawings, paintings, architectural design, etc. For seniors in top-level courses, the exhibition is an opportunity to display work from their high school artistic careers. Eighteen seniors personally designed their own walls to showcase their work.
"This year we had more senior walls than usual, which showed that our department has increased in students," said Visual Arts Department Chair, Stacy Goldman, "The live figure drawing was a new addition to the show that was a successful interactive activity that many of the students and parents enjoyed."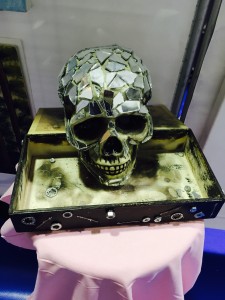 Most of the seniors have been waiting since their freshman year to get their artwork displayed, finally having the opportunity to express their creations with complete freedom is what all seniors look forward to.
"As a senior the art show is very exciting," said Franco Zacharzewski, senior IB/AP art student, "Styling and displaying my art work from all four years was really cool. I stepped back and right in front of me was everything I've ever done as an artist. It was a rewarding experience."
Students, family members, and faculty enjoyed an evening of food, drinks, activities, and music by the Jazz band. Former art student, Melanie Fuenmayor, modeled at the interactive figure drawing section. Easels, paper, and graphite pencils were available to the public.
"I'm not an art student, but the Art show is one of my favorite school functions. I see artwork of people I never even knew were artistically talented. It is an event where the school's talent is shared to the public," said junior Nicole Mueller.