Duke takes home NCAA Championship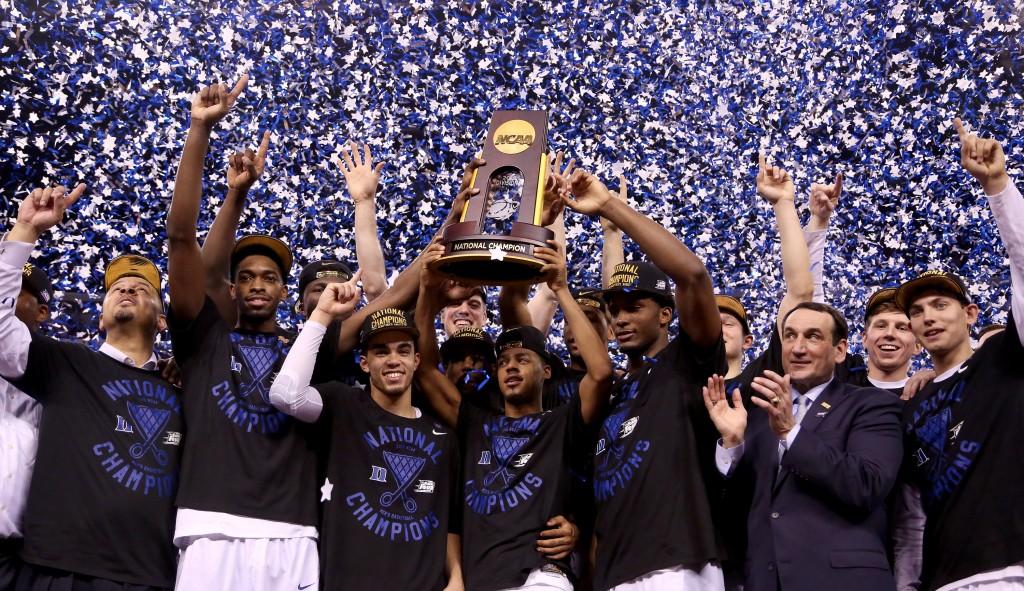 The Duke Blue Devils defeated the Wisconsin Badgers in the NCAA Championship by the score of 68-63.
Prior to reaching the championship game, Wisconsin gave undefeated Kentucky their first loss of the entire season which became the major story of the tournament.
"Even though it wasn't the championship game, the Wisconsin-Kentucky game was probably the most interesting matchup. Both teams were more than capable of winning it all," said sophomore Ale Munoz.
The championship featured a matchup between two of the best players in the country. Player of the year, center Frank Kaminsky for Wisconsin and freshmen of the year, center Jahlil Okafor for Duke. Kaminsky dominated their matchup, he outscored Okafor 21-10. Okafor was limited in action due to being in foul trouble for a majority of the game, after picking two quick fouls within the first six minutes.
"In my opinion, Okafor will eventually be the better player but, Kaminsky's experience and composure showed in their matchup," said sophomore David Akerman.
Despite the poor performance from Okafor, freshmen guards Tyus Jones and Grayson Allen were able to pick up the slack for the Blue Devils. Jones scored a game-high 23 points including a huge three-pointer with 1:24 left in the game to seal the victory for Duke. Allen provided a major spark off the bench, scoring 16 points and a perfect 5-5 from the free throw line.
On the other hand, Wisconsin's stars forwards Sam Dekker and Nigel Hayes both struggled throughout the matchup. Coming into the game, Dekker averaged an impressive 20.6 points. While, Hayes averaged 12.2 throughout the tournament.
Dekker scored a mere 12 points on a poor 6-15 shooting. While Hayes recorded
13 points on 5-10 shooting.
"If Kaminsky got more help on the offensive end, I don't see Wisconsin losing even though Duke seemed unstoppable in the final five minutes," said sophomore Ryan Grippando.
In the later part of the second half, the Badgers held a nine point. Howver, Duke came storming back on a 11-2 run led by Jones/ During the comeback for Jones took over, scoring ten out of the Blue Devils' final fourteen points in the game. Jones won player of the tournament honors for his incredible performance throughout Duke's title run.
The victory marked Duke's fifth championship in their tenth title game appearance.