The Miami Open at Crandon Park Tennis Center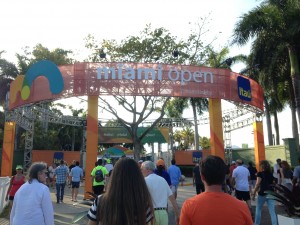 Spanning from Mar. 23rd to Apr. 5th, the Crandon Park Tennis Center hosted its annual Miami Open Tennis Tournament. The international competition features the highest ranked ATP men's and WTA women's players, representing countries from around the globe.
Following passionate matches and unexpected eliminations, Novak Djokovic of Serbia and Serena Williams of the United States took the titles in the Men's and Women's Singles Championships. Finals were held in the Grandstand Court on March 4th and 5th.
"Unlike other South Florida sporting events, Miami Open general admission tickets provide access to great seats at various matches. My favorites are the lively Grandstand matches," said math teacher Christopher Kang.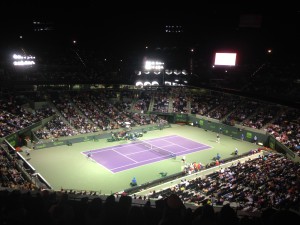 A distinctive characteristic of the Miami Open is a widespread community involvement. Over 900 tennis enthusiasts volunteer their time in exchange for unique uniforms and complementary tickets, but primarily the opportunity to be on the court with elite athletes. Approximately 400 of the volunteer positions are occupied by 13-year-old and over ballpeople.
"It is an amazing experience to assist some of the best players in the world," said junior Bianca Corgan, a volunteer at the event.
Initially identified as the Lipton International Players Championships, and later renamed the Sony Ericsson Open, the original Miami Open was held in 1985. It hosted 84 of the top 100 men's players and 97 of the top 100 women's players. The first champions of the tournament were Tim Mayotte from the United States and Martina Navratilova from Czechoslovakia.
"I consider the Miami Open to be a trademark of Miami's culture, where people from all over the world join together to watch the highest level competition of a great sport," said sophomore Pablo Luchau.
Match results, draws, and online tournament streaming is available at miamiopen.com and aired on ESPN.