Commentary | Dolphins Win Over Giants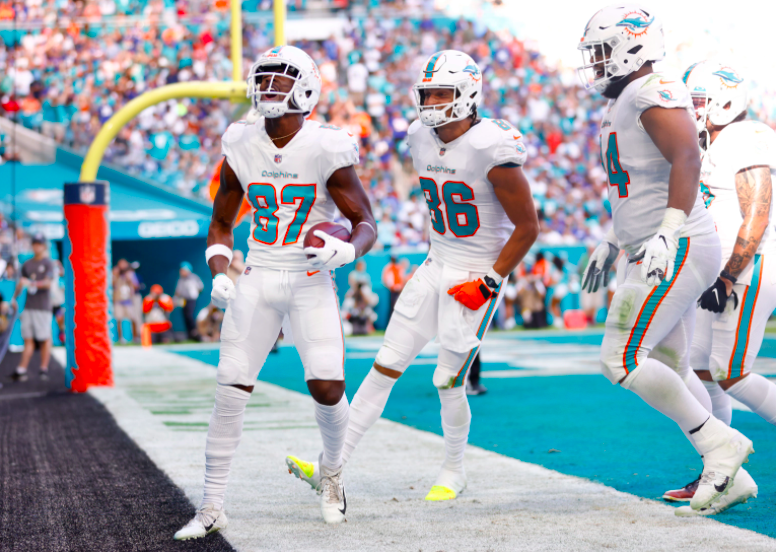 The Miami Dolphins faced the New York Giants last Sunday. The Dolphins emerged victorious, with a final score of 20–9. After this game, the Dolphins moved on to a 6–7 record, with the Giants falling to 4–8.
For New York, quarterback Mike Glennon was 23/44, throwing for 187 yards, 0 touchdowns, and one interception. Running back Saquan Barkley had 11 carries for 55 yards, and six catches for 19 yards. The Giants weren't playing well offensively, with both their pass game and rush game performing poorly. However, the defense was capable of holding the Dolphins to 20 points. In the stats for Miami, quarterback Tua Tagovailoa was 30/4, with a total of 244 passing yards and 2 touchdowns, throwing for 0 interceptions. Running back Myles Gaskin held the ball 15 times for 44 yards, and two catches for five yards. Miami's passing game was mediocre, but their rushing game was absolutely atrocious and the Giants out rushed them by 23 yards, despite losing by 11 points.
The Dolphins defense played outstanding, holding the Giants to just 11 points. With a strong playoff push that may be coming, the Dolphins defense is who should be thanked for. The rookie Jalen Phillips had back-to-back sacks, breaking a franchise rookie record for most sacks in a season. That wasn't the only franchise rookie record broken today: Jaylen Waddle also broke a receiving record for most receptions by a Dolphin rookie. These rookies are showing promise and are going to play a huge part in the team's future. 
The Dolphins do need to to show up stronger offensively to secure more wins in their schedule. With their record coming closer to .500, Miami can possibly make a playoff push for an elite wildcard team. The way they have been playing last month in November is a huge difference to the way they played the first two months of football. The Dolphins have a bye next week, so they should be ready to take on the Jets week 15 at home, potentially having a chance to be .500 after a one and seven start to the season.  
Leave a Comment