Class of 2020: The Seniors During a Pandemic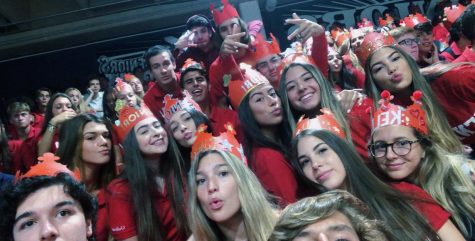 These are the times that will later be stories the senior class will tell their children and grandchildren. Being forced to stay home in order to save lives during the Coronavirus pandemic will be a moment that goes down in history. That said, it's a sad time for seniors around the world. Social media memes are capturing the disappointment, and the uncertainty is the worst part. 
In our community, students, and administrators send their best wishes to seniors, feeling their sadness. School administrators seem to be doing all they can to make sure they celebrate their seniors, and find ways to make memorable moments even with the current situation.
"I feel like the experience we have been waiting four years for has been stolen from us, and it is a time in our lives we will never be able to get back," senior Ava Frati said. 
The uncertainty of what will happen and if seniors will be able to celebrate their high school years in some way, is the worst part. 
 "I am really upset about this whole situation. I feel that I have been looking forward to at least prom and graduation, but also so many other senior activities, for years, and it's awful that it might not happen anymore and we will be locked up in our houses instead," senior Vicky Saint Vincent said.  
School administrators are working on providing these experiences for seniors, despite the current social distancing mandates. Activities Director Danielle Bowen said that she is working with administrator and student government representatives to create alternate dates for graduation and prom, as well as yearbook distribution and cap and gowns.
"My seniors are at the forefront of my mind, and I am working on celebrating the senior class even if it is in an unconventional way." said activities director Danielle Bowen.
Although seniors are collectively disappointed, some are trying to find positives in this situation.
"This worldwide emergency has made me appreciate my life more, and I do miss being social and my normal routine, but life goes on and we need to roll with the punches. I am making use of my space and am trying to be productive and give myself what I need," said senior Alejandro Calderon.
Some teachers are also reminding students of what is important during this time, giving students space to talk about their feelings and doing their best at maintaining some normalcy.
ARP teacher, Jannett Lopez, sends reminders via text to senior students saying, "I know that all of you are strong enough to see that this is a small hurdle in the great big future that lies ahead of you." Counselors have also reached out and made themselves available for anyone feeling sad or lonely, and also keeping the conversation open about college advice and school matters. 
Student body president Chiara Von Gerlach sends out a message to her fellow seniors in the senior group chat sharing their feelings and inspiring hope and strength.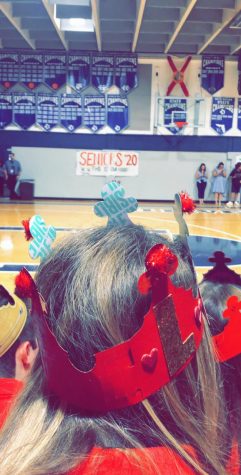 "Like many of us, I am really bummed out that our senior year is ending like this. This was supposed to be the most fun and fulfilling time for us. I had so many fun activities planned for us. I know we were all looking forward to coming together for a Senior sleepover and watching the sunrise together. However, in a way, this brings us closer than ever. We are all going through the same situation and through something no other class can say they did their Senior year. Personally, although the underlying fear of COVID-19 remains, I am really happy and grateful to be spending this time with my family. For days, I hung out with my siblings; we are basically living together again and I really missed that when they went off to college. I really hope our Senior class can come together again before we go off to college and celebrate our hard work and the bonds we created together, because we really are the BEST class!" said Chiara.