A Year Later: My Experience in the Largest Refugee Camp for Victims of the Russian Ukrainian War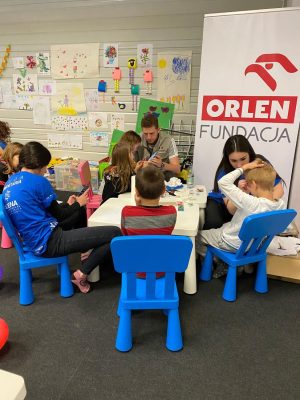 I walked into the metal warehouses lined with cots and personal belongings. The barks of dogs locked in cages and an unfamiliar language echoed throughout the cold air. The many kids ran around, their smiles plastered onto their faces despite their many struggles. 
As I close my eyes, the memories of my time in the largest refugee camp for refugees of the Russian Ukrainian War become more and more vivid. 
During the month of June, I joined the CADENA International Foundation on their humanitarian intervention efforts in Poland. At only 16 years old, I was the youngest volunteer to offer assistance. I resided in an area in close proximity to the Ukrainian border, specifically working in the PTAK Humanitarian Aid Center which was the biggest center of assistance and support provided to refugees of the Ukrainian and Russian War. I was placed in the childcare unit. During this month-long period, I cared for children from ten months to twelve years of age. Daily, I saw distressed parents leaving their children in the makeshift day care.
Yellow and blue face paint. Mats laid so evenly on the industrial concrete flooring— a barrier between the 'playroom' and the bare concrete floors of the event center. One specific encounter which I fondly remember is my interaction with a seven year old boy with a bandaged arm. As we played with wooden blocks, he repeated words which I did not understand. His words were later translated: "Stay inside and don't let them see you". His mother later told me that while rushing down to the basement for shelter during a bombing attack, he had tripped and broke his arm. A decorated room within a refugee center intending to shield these children from a reality which was too late to hide. Broken arms, scars dotting their faces, the consequences of the war were in them already.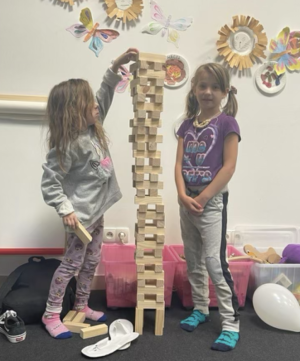 Another instance was of a ten month old girl. I had been taking care of her for the span of a few weeks, when her mother, Olga, decided to enter the playroom and express her gratitude before telling me her story. Her daughter had become severely dehydrated while hiding in a bunker. There was no running water, or light. She was able to find aid, and was transported to a temporary medical facility. Here she was told that they would be able to transport her and her daughter to the border with Poland, where she would later be taken to the refugee center. However, her husband would not be able to come along. With tears in her eyes, she showed me pictures of her hometown, and her apartment complex which was completely destroyed. She later told me that her husband had remained in Ukraine, and that she had not heard from him in over a month.
In my time in the refugee center I aided over 250 refugees. These are just two of the countless individuals affected by the war. As the war continues to play out and our society becomes increasingly desensitized, I urge you to remember the stories of the people behind the statistics.