"Strides" Returns for Women's History Month 2022
The digital literary and arts magazine is sponsored by the National English Honors Society each March.
"
Just like moons and like suns, With the certainty of tides, Just like hopes springing high, Still I'll rise."
— Maya Angelou
Seniors Natalia Lopez and Kathleen Lewis were inspired by Angelou's powerful words from her poem "Still I Rise" when creating this year's edition of Strides Women's History Month magazine. Sponsored by the National English Honors Society, the magazine recently returned for its second edition and features an array of student prose, poetry, and artwork centered on the theme "Together We Rise".
"The intention of Strides is to highlight advancements and role models, while also shining a light on issues that matter the most to our generation regarding women's rights," said Lopez. "We choose to create this magazine to unite Gulliver's writers and artists, and to spark a conversation of reflection and purpose."
The magazine is separated into three sections: "Our Leaders", "Our Connections", and "Our Voices". Each section includes writing and artwork focusing on role models, personal engagement with feminism, and advocacy for women's issues, respectively.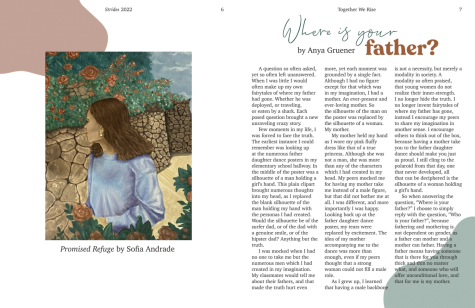 The 2022 cover art, drawn by senior Margaret Miao, features a series of female historical figures who have contributed to women's rights, equality, and empowerment today, including Cleopatra, Sacagawea, Rosa Parks, Malala Yousafzai, Amelia Earhart, and more.
"I modeled the cover art after the Monument of Discoveries in Lisbon," said Miao. "My cover art is designed in the same way, with famous women in history leading the youth [pictured holding the world] at the top, symbolizing how women in history empower us all."
Topics represented in this year's edition of Strides range from discrimination in sports, to unrealistic body standards, to the true meaning of "femininity", and much more.
"We also gave students the platform through our "open prose" prompt in order to shed awareness to issues that are underrepresented or are lost in today's world," said Lopez. "We hope you enjoy the Raider community's hard work!"
Strides 2022: "Together We Rise" can be viewed here.
Leave a Comment
About the Contributors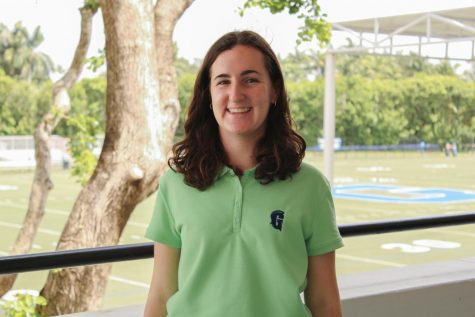 Kathleen Lewis, Editor-in-Chief
Kathleen Lewis is a senior serving her second year as the Editor-in-Chief of The Raider Voice. She started writing articles for the newspaper as a freshman,...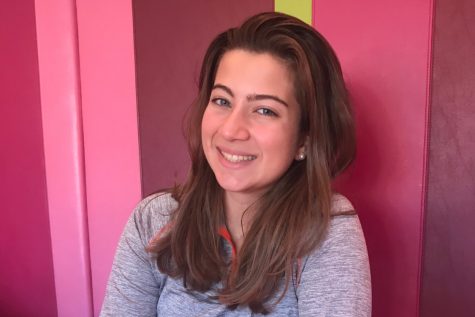 Natalia Lopez, Contributing Writer
Natalia Lopez is a contributing writer for The Raider Voice. She started writing for the newspaper as a sophomore, mainly contributing op-eds about political...