Homecoming Dance Exceeds Expectations
On Oct. 2, hundreds of students convened to attend the Prep's second ever Homecoming Dance.
The dance was highly anticipated, especially since last year's event was cancelled due to the COVID-19 pandemic. According to Activities Director Danielle Bowen, 915 tickets were sold and over 800 students showed up to the dance. Unlike previous years where the majority of attendants were underclassmen, the dance also represented a wide range of students from every grade level.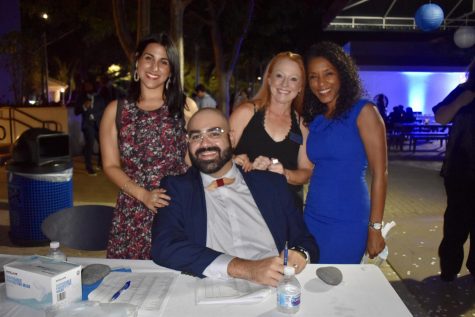 This year's Homecoming Dance took much more planning. According to Bowen, one major reason for this was that students exceeded expectations in buying tickets. In 2019, only 500 total tickets were sold, with the majority going shortly before the dance. This year, meanwhile, more than 100 tickets were sold in the first two days available.
"The Homecoming Committee had many meetings to figure out how to accommodate the students," said Bowen. "The Parent's Association really helped by getting more parents involved to bring food, drinks, as well as chaperone."
Security and COVID protocols were also a major concern in the planning of the event. Students were required to wear masks indoors at all times. Florida Highway Patrol,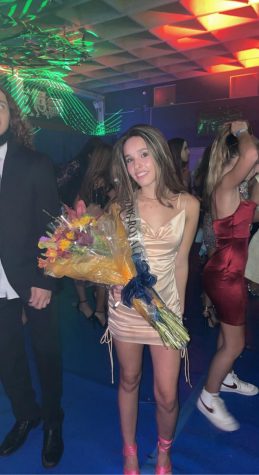 extra security, and members of the fire department were also on hand as safety precautions.
The 2021 Homecoming Dance exceeded some students' expectations.
"Everyone had a great time, and I didn't expect so many people to go," junior Cort Snyder said.
For freshmen and sophomores, this was the first Homecoming Dance they had attended.
"It was great to experience Homecoming for the first time," said sophomore Pilar Vargas, who in addition to attending the dance was elected Sophomore Homecoming Queen by her classmates. "I thought they did a really good job and the event was planned really well."
Members of Student Government, who played a major role in planning the dance, pep rallies, and Spirit Week themes, attributed the high attendance to an increase in school spirit.
"I was very excited for the dance, pep rallies, and spirit week," said senior class president Sam Cano. "Everyone was very excited and the overall school spirit was at an all-time high."