Universal Reopens Halloween Horror Nights
After Universal shut down Halloween Horror Nights for a year, students are excited to see what the notoriously scary theme park event of haunted houses, special entertainment, and exciting rides brings.
Last year, Universal announced that their highly anticipated annual Halloween Horror Nights would be canceled due to the COVID-19 pandemic. Many expressed how bummed they were about the news, but in 2021, Universal publicized that the even is back for the 30th year of Horror Nights. 
Halloween Horror Nights is something many people look forward to around fall time. As for junior Ariana Lopez, visiting Horror Nights is a ritual every year with family and friends.
"When they put an understandable end because of COVID, I was obviously very sad about the news," said Lopez. "I'm super excited about the fact that [Horror Nights is] opening up again and I can finally enjoy some fear with my friends."
Universal will be seeing many familiar faces this year, but will also many new ones. Sophomore Samantha Gitlin will be visiting Halloween Horror Nights for the first time ever.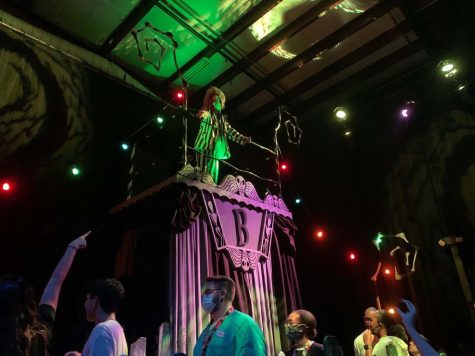 "I'm super excited and scared at the same time," said Gitlin. "I feel like I'm most excited to see all of the different haunted houses they have set up because I've heard that they are terrifying. I've also heard that the workers go all out with costumes and their SFX makeup is super cool throughout the whole night."

Tickets for Horror Nights sell out quickly, so students are already booking hotels and buying their tickets as early as possible for good dates. After a year gone, Universal knew they had to step it up and make Horror Nights better than ever with a returning "icon:" Universal's infamous "Jack the Clown" will repay a visit for the event's 30 year mark. 
After figuring out that Jack the Clown will be coming back, freshman Leslie Bermudez was even more excited to attend Horror Nights. Bermudez has been a fan for some time, but has never experienced Horror Nights with the infamous clown.
"I'm looking forward to how creative Universal can be with new characters and returning characters like Jack the Clown," Bermudez said. "It's so cool how they are bringing him back after many years and I'm just overall thrilled to experience it all."