Celebrating Thanksgiving Despite the Pandemic
As Thanksgiving approaches on Nov. 26, Americans are finding ways to celebrate the day of giving thanks despite the Coronavirus outbreak. 
Every year, families and friends gather around a table to give thanks for the blessings of the past year, but this Thanksgiving will look a little different. Families will have to take the Coronavirus into consideration when planning their Thanksgiving celebrations. For instance, the The Florida Department of Health recommends that individuals of ages 65 and up or with high-risk health conditions limit interactions outside of the home. 
"I am 67 years old so I am specifically concerned with the possibility of getting Corona from family and friends," said grandmother Aliza Luft. "For this reason, I will be hosting a Thanksgiving dinner via Zoom. I am excited to celebrate as a family, even though it will be digitally."
People are not only celebrating virtually, but are also celebrating outdoors to prevent the spread of the virus. The CDC reports that Coronavirus spreads less outdoors than in indoor spaces with lower ventilation. Because of this, freshman Sofia Gershanik's family will be hosting an outdoor event. 
"Thanksgiving is a very important holiday for us, so I hope that by making this adjustment we will still be able to celebrate while preventing the spread of the virus," Gershanik said.
The Florida Department of Health's recommendations are also important to local families. It advises that individuals refrain from attending gatherings of more than ten people.
"Given the circumstances, we will be limiting the amount of guests at our dinner. We plan to celebrate just as a family to prevent any risk of the virus," freshman Giuli Francez said.
Despite the virus and regulations, people are still hoping to celebrate Thanksgiving safely.
About the Contributor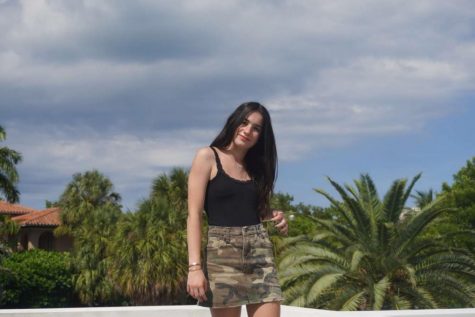 Anya Gruener, Multimedia Editor
Anya Gruener is a freshman and the multimedia editor for The Raider Voice. She loves editing and creating videos, and in her free time she enjoys hanging...