Changes to the College Application Process During the Pandemic
As seniors apply to college during the Coronavirus outbreak, many are impacted by the new negative changes made to the application process.
During the months leading up to the early admission due date, many testing facilities that do not consider the conditions safe enough for students to gather have closed down. The closure of local testing facilities have made taking the SAT and the ACT, a crucial part of the application process, very difficult.
"I had scheduled my tests at schools in Miami-Dade County, but due to cancellations and closures, I was not able to take the SAT," said senior Ingrid Gruener. "For now, I will continue to study, even though I am unsure of when I will be able to take it again."
Parent Cristina Gutierrez has also been impacted by these changes.
"I have had to drive my child to testing facilities which are very far away," she said. "The drive is grueling, but I know the importance of the tests.''
Not only has testing become more difficult, but seniors also face challenges when visiting college campuses. Due to safety precautions, many colleges are preventing students from visiting their campuses, so many students must resort to finding other ways to explore their college options.
"I had planned to visit many college campuses before applying, but unfortunately I have had to cancel my trip because of the pandemic," said senior Alexa Rico. "I have found it difficult to choose certain schools without experiencing the campus personally."
The idea of applying to schools without going to see them in person is an ongoing subject. According to Gruener, many colleges are hosting online tours. She encourages students to adjust and take advantage of the online alternative, even if they don't compare to the experience of being there in person.
"Online tours are a good enough alternative as they are not only the only choice we have but they also allow students like me to meet people who attend the college and get a sense of what college life is like at each school,'' Gruener said.
For now, seniors are adjusting to the changes and making the best of the situation, by attending online college tours and traveling to the testing centers that are open. 
About the Contributor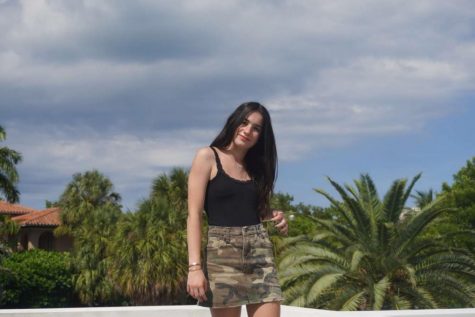 Anya Gruener, Video Editor
Anya Gruener is a freshman and the video editor for The Raider Voice. She loves editing and creating videos, and in her free time she enjoys hanging out...