How to Stay Healthy When Returning to Campus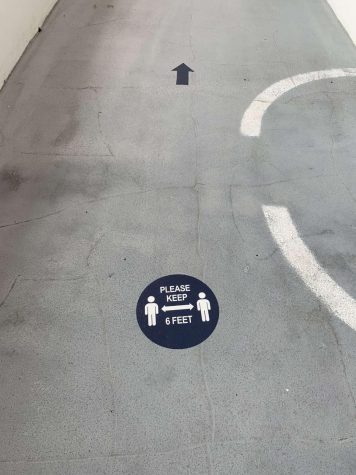 With students returning to campus Sept. 10, many are left wondering what lifestyle changes they can make to stay safe amidst the pandemic. 
During the months leading up to the first day of in-person school, school staff members took the time to set up rules in order to ensure the safety of students. These precautions are important in order to prevent the spread of Coronavirus. 
"The biggest thing that the students can do to remain healthy while in school is really to maintain that social distancing of six feet apart, and also to keep your masks on," school nurse Cynthia Bello said.
Not only is it encouraged for students to keep social distance and wear masks, but it is also enforced. From the ''six feet apart'' posters in the hallways to the arrows on the floors, these new adjustments can be seen all over the school. Besides social distancing and wearing masks, students should also be washing their hands thoroughly.
"Something we should be doing always, not just because of Covid, is washing our hands often," said Bello. "That is washing your hands for about twenty seconds or more —you can sing twinkle-twinkle little star in your head."
This idea of keeping healthy will be a running theme for the school year. According to Bello, students should not only be keeping healthy at school but also at home. She also encourages students to eat healthy and balanced meals, maintain a consistent sleep schedule, and exercise often.
Freshman Sofia Gershanik returned to school in-person last week, but understands the importance of keeping healthy and taking safety precautions while at school.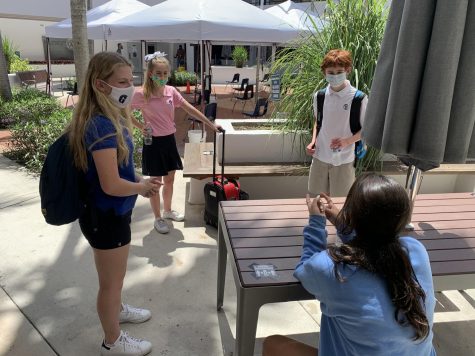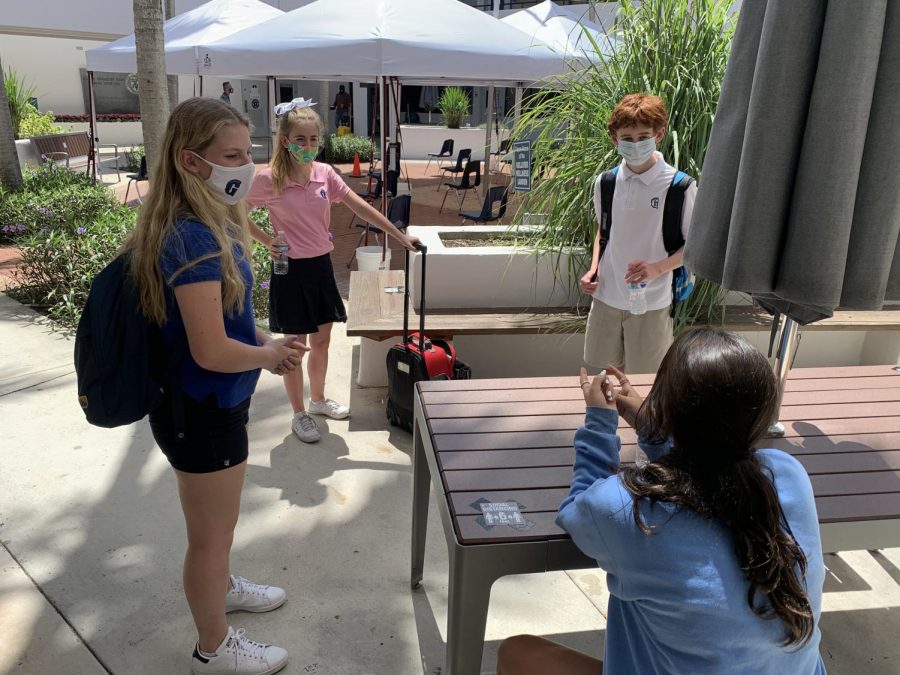 "I am keeping my mask on at all times, sanitizing my hands very often, and maintaining six feet apart from my peers," Gershanik said.
For now, the school will continue to abide by the CDC guidelines and students will continue to be responsible for following the new rules and working hard to keep healthy at school and at home.