Coronavirus: Take A Look At the Bright Side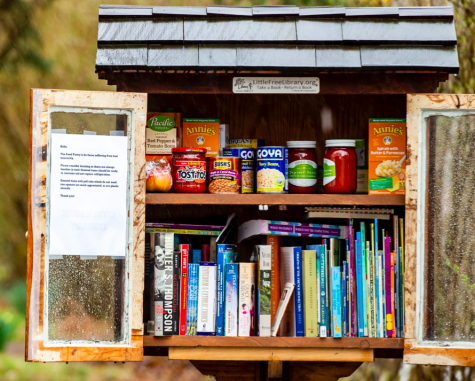 There are few crises humanity has faced that can compete in severity with the one we are dealing with right now. At first, we were advised and taught to wash our hands thoroughly for twenty seconds, but in just a few weeks the epidemic has escalated to a pandemic and governments across the globe have mandated residents to stay at home with the exception of essential activity. Spending endless days at home might seem like a dreadful situation, but it will only worsen if we do not make light out of the situation. Here are five positive impacts that the Coronavirus outbreak has had on society.
For some people, balancing family time and school work was complicated before, but there is no better way to bond with family than during a global pandemic. As schools and offices have closed down, many families have turned to board games, cooking, biking, or just bonding with each other over a movie as this virus forces us to stay put. As a senior setting off to college, I'm grateful to spend my last couple of months in Miami locked with my family and pets. If you would like to learn about other activities you can do in quarantine, check out this

article

!

One of the unprecedented impacts the Coronavirus had on the world was its contribution to environmental impacts. According to CNN, Italian residents have recently spotted dolphins and swans swimming through the Venice canals. With a huge drop in tourism and boat traffic in these canals, nature has hit a "reset button" and returned to its original, pristine, conditions.
Continuing on the environmental theme, without use for cars and with the lack of air traffic, Carbon Dioxide emissions have also drastically reduced. According to a CNBC article, an estimated 50,000 lives were saved due to the improved air quality in China alone. The decreasing demand for oil and industrial activities have also led to a decline in greenhouse gas emissions. Experts calculated that there was a 25% drop in carbon emissions, which as a consequence improves air quality.
There is no doubt that our regular schedules were hectic. Whether you played a sport, had a part-time job or your time was just filled with extracurricular activities, it has been peaceful to just put a hold on everything, sit back, and relax. Whether you take this time to develop a new hobby or skill or to clean your house or catch up on schoolwork, this indefinite break has allowed us to slow down and catch our breath and leave this overwhelming world. Social distance has been a great time for self-discovery and self-reflection that would've been impossible in such a fast-living world.
Lastly, there has never been a time where the community has come more together than now. According to USA Today, Distilleries and designer brands have stopped the production of beverages and other products to produce hand sanitizers. The Herald News reported that people have been converting their neighborhood "Little Free Library" to a food bank for those in need to take advantage of. As chaos erupts worldwide, communities across the world stand on their window to applaud healthcare workers for their efforts in relief and helping patients. Humankind has a way of uniting when chaos erupts and it has been perfectly demonstrated during the COVID-19  pandemic.