Community Voices: Students Share How Coronavirus Has Affected Their Lives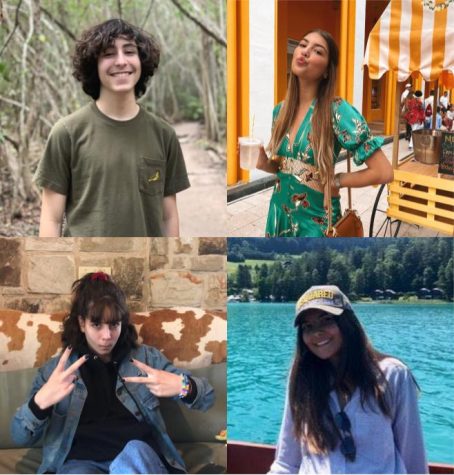 While we all are in this together, not everyone has had the same experience with the growing global pandemic, and some are facing more (or less) difficulties than others. What's most important in this time of crisis is that we continue to stick together and share our stories as a reminder that we are all in the same boat.
Sophomore Carolina Di Blasio: Family on Lockdown in Italy
"Many people's lives changed due to the coronavirus, including mine. Not only have I had to adjust to the thought of online school, but being quarantined has been one of the hardest experiences ever.
But at the moment that has been the least of my worries. Italy is one of the countries suffering most from COVID-19 and my entire family is on lockdown in Italy. I have been worrying nonstop for my family. It has been hard for us. Our life changed so suddenly, and there are days where we take time to relax, but there is so much stress and worry for our family's safety. We speak to family members almost every day to make sure they are okay, but it's difficult for all of us."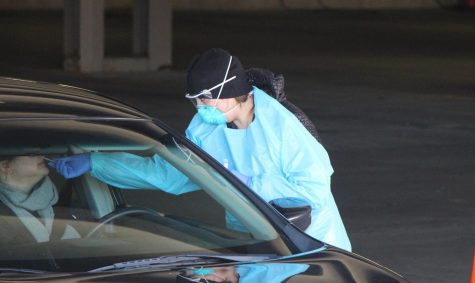 Senior Laura Attarian: The Government Must Provide Adequate Testing to Combat This Pandemic
"My dad had met three people who were days later tested positive for COVID-19. When we discovered their news we started to panic a little. We put my dad in isolation and he stayed in the guest room until we were certain that he had not contracted the virus. Just days later he began coughing. And it just didn't seem like a cold or allergies; he would wake all of us up during the night due to the intensity of his coughs.
Like anyone sane would do, we decided to get tested. We found a drive thru testing service in Palmetto, and my mom, my sister, and I decided to get tested as well, as it is better to be safe than sorry. We spent four hours in the line to reach the doctor, only for him to tell us that unless we had a fever there was no point in wasting a test. My dad had been showing some of the symptoms and had direct contact with not one, but three infected people, and the fact that that wasn't enough for him to get tested drove me crazy. At first I was angry at the doctor, but soon it made me realize that it was actually the government's fault for being futile at providing sufficient testing kits for all citizens at risk."
Senior Daniella Tosca: Why It Stinks to Be A 2020 Senior
"Oh 2020. We thought it would be our year, I guess there is still hope for 2021. Since 2020 started the senior class hoped to end with a bang, we looked forward to grad bash, prom, graduation, pep rallies, sports games, and everything else that seniors have enjoyed for generations. Unfortunately, the class of 2020 gets to break the mold. Since then a global pandemic has panicked the nation, sent us home from school into quarantine and has postponed social gatherings until further notice. Talking about not being able to have a formal graduation is a sad reality most seniors are having to deal with. My college orientation week has been cancelled and many seniors are worried that the international virus will postpone their moving into college campuses. Most colleges have sent their students to pack their belongings and go home, continuing class online. I continue to hope for the best, and hope that we can go back to school, and have a prom and graduation. But it is looking grim."
Freshman Paulino Mercenari: Dealing with Quarantine as a Family of Six
"Dealing with Covid-19 has been a different experience for everyone. For some, they've taken the quarantine as an opportunity to try new things, spend time with family, or to simply take some much needed time off. Personally, I'm doing all of those while being significantly more conscious about my hygiene. In our house now, we no longer wear our shoes while inside, especially after going out for a walk. We wash our hands hourly, and don't get too close to each other. With a full household of six people at the moment, we can't risk getting sick. This is especially considering that this includes both my grandma and my two-year-old sister. Once you realize just how much more at risk those two are if they were to be infected, it becomes all that more necessary to take care of yourselves and the loved ones around you."
About the Contributor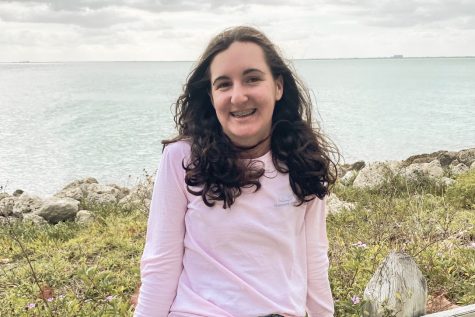 Kathleen Lewis, Editor-in-Chief
Kathleen Lewis is the Editor-in-Chief of The Raider Voice. She started writing for the newspaper as a freshman, and since then has loved writing articles...