Love on the Streets Provides Food and Support to Miami's Homeless Community
Love on the Streets is a non-profit, community service organization founded by former Gulliver alums Santiago Leon and Jorge Arana, dedicated to "making the world around us a better place." Since its inception in 2017, the non-profit organization has been at the forefront of several outreach efforts throughout Miami. Through a strong partnership with the Chief of the Miami Police department, this organization identifies families in need of support and assists them accordingly. 
The President of the foundation, junior Jeronimo Leon, provides monthly dinners with groups of children in emergency foster care, under the protection of Miami bridge, hosted at the Wynwood Diner. The dinners help foster connections and friendships with the children, who look forward to these every month.
"The childrens' faces light up during the dinner and you can feel a sense of gratitude in the air as they dive into their cheeseburgers and chicken tenders," said Santiago.
Jeronimo Leon and his volunteers also volunteer at the Holtz Hospital Children's Cancer unit. During the holidays they made arrangements to provide hospitalized children with a personalized gift. The objective was to spread holiday cheer, and the tradition was one that the children looked forward to. Club volunteers collected and donated as many brand-new toys as possible, after sorting them  by age group and interests.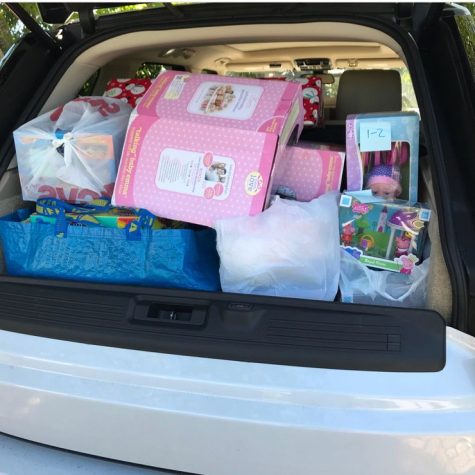 "As we walked through the rooms I liked to ask each child what their interests were so they could receive a toy that they would truly enjoy," Jeronimo said. "Every year I emphasize the importance of collecting toys for each age group so that no one is left out. The smiles and tears of joy that one gift provides these children, really touches the hearts of all who are present and makes me so happy."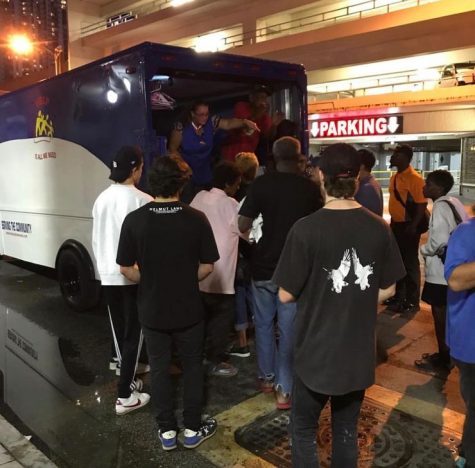 The foundation also collects donations to buy hot dogs and share them with the homeless shelters in Miami. They also organize food, clothes, and toiletry drives, as well as help out in any other way they can. They are also involved in helping animals in the community and do their part to help the environment.  They also plan to grow and hope to add new volunteers. 
"Love on the Streets is an important opportunity for students to get involved and spread the love throughout the community. Sharing and creating relationships throughout my journey in this foundation has truly been a highlight of my high school career. I hope to continue this work wherever my scholastic career takes me while always providing the chance to spread the love," Jeronimo said. 
To get involved with Love on the Streets visit https://loveonthestreetsmiami.org