Raider Basketball: Quick Recap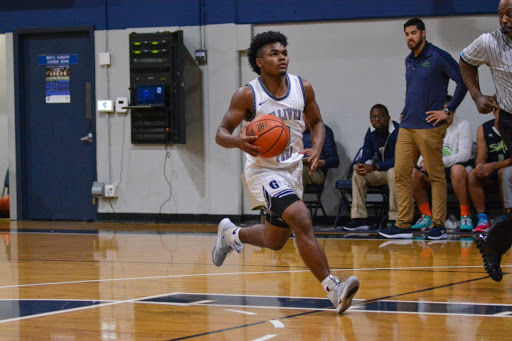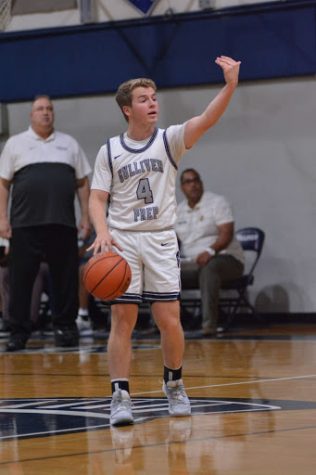 Beginning the season with a 13-5 record, the varsity boys basketball team is off to an impressive start thanks in part to the addition of new head coach, Coach Gary DeCesare, and to new talent. These changes had a great impact on the basketball program and turned it around, coming from a poor 13-16 season last year. 
Some key players contributing towards the Raiders' success include seniors Tony Sanders, Gabe Taylor, and Diego LaMonica. Sanders leads the charge, averaging 23.6 points per game with 7 rebounds and 2 assists. Right behind him trails Taylor, averaging 22.2 points per game, with 6 rebounds and 5 assists. LaMonica fills the role of the team's "glass cleaner," averaging 13.1 points per game and 8 rebounds, which makes him 2 rebounds shy of averaging a double-double. The Raiders' big three is surrounded by a talented cast of players, such as seniors Niki Aixala, Connor Sazant, and Eddie Jackson. 
Wins against Coral Gables (85-69), Ingraham (62-60) and Belen Jesuit (61-47) show that the Raiders can compete with some of the best and are not phased by the level of their competition. The Raiders even competed with the #5 team in the country, the Sheldon Huskies from Sacramento, CA, falling short by just 4 points. Bringing their best to the table is important to the Raiders in making a run in the playoffs and contending for a state championship.
The Raiders seek to improve their record to 14-5 and to surpass last season's number of wins on Wednesday, Jan. 22 against Key West.