Hurricane Dorian has devastated many of Miami's neighboring islands. Here's what you can do to help
The majority of Miami residents can recall the struggles of being a victim of a hurricane: floods, fallen trees, damaged homes and weeks of no power. This time, South Florida has been spared from the category five storm Dorian, but some of its neighboring islands in the Caribbean have suffered immensely from the hurricane's 180-mph winds, downpour of rain, and enormous storm surge.
The effects of the storm were particularly disastrous in the Bahamas, an island nation just 181 miles from Miami. According to an article in The Washington Post, the Bahamian prime minister described Dorian as "one of the greatest national crises in our country's history." Homes were flattened, many lives were lost, and large parts of the island were completely underwater.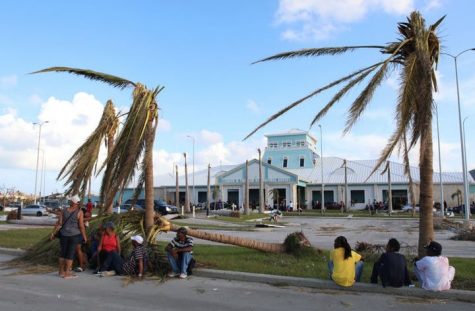 In their current situation, the Bahamas will accept any help they can receive to recover from the storm's immense damage. Especially in Miami, where many people have stocked up on hurricane supplies they no longer need, donating supplies to the victims is a beneficial way to help that many people can get involved in.
However, donations are not the only way to help the Bahamas. Some students are going out of their way to do the victims an enormous service by going to the Bahamas themselves.
"Tomorrow we are going over with money and supplies to Abaco and West Point," said freshman Morgan Vasquez on Wednesday. "We are taking children whose homes have been destroyed and fostering them until it is safe for them to go back to their homes and their families."
There will be a school donation in the Student Union through Friday, September 6, 2019. Students can bring any of the supplies listed here requested by the Bahamian government to school to donate. Additionally, there are many organizations, such as the Bahamas Red Cross, accepting donations to help with hurricane relief. Miami residents can sympathize with the victims, many of them knowing the struggles themselves brought by natural disasters like Hurricane Dorian.