Fairchild Garden brought to life by new Night Garden event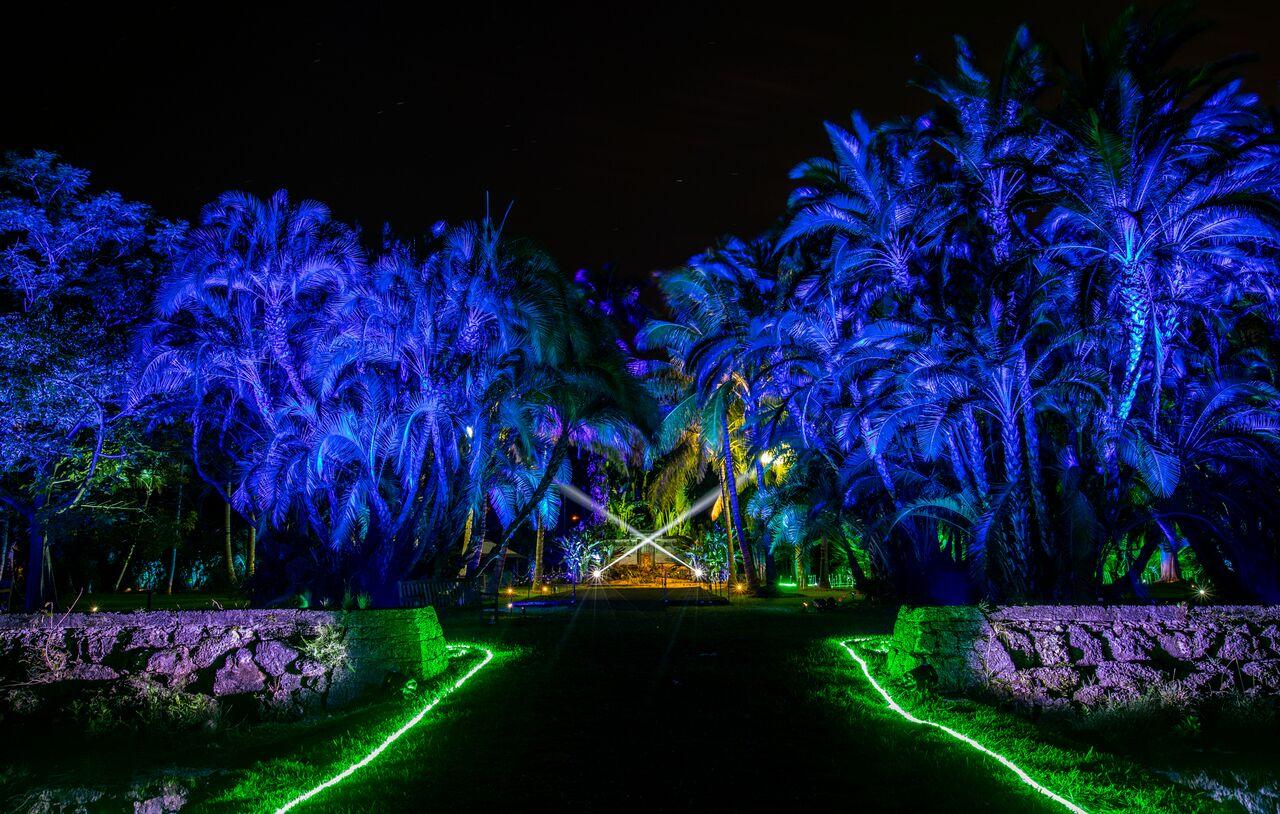 Thousands of Miami locals and tourists alike flocked to Fairchild Tropical Botanic Garden this holiday season to experience the dazzling lights, activities, exotic plants, and festive atmosphere at its new Night Garden event, which ran from Thanksgiving weekend until Friday, Jan 11th.
Night Garden visitors had the opportunity to walk throughout the garden, past beautiful light displays and exciting special effects, including a holographic talking tree. The event also offered many photo opportunities to light up Instagram feeds and create beautiful holiday memories with family and friends. As more than three thousand visitors evening the garden each evening, the Night Garden became one of Miami's top tourist destinations.
"The Night Garden has introduced a new audience to Fairchild, which we really think is the hidden gem of Miami," said Mark Manuel, CEO of Kilburn Media, the team behind the production. "We hope guests leave the Night Garden curious about Fairchild and wanting to go visit again during the day."
Night Garden visitors who may have been new to the Fairchild experience are expected to expand community interest in Fairchild's upcoming events, such as the Chocolate Festival on the weekend of January 19th. The Fairchild staff also hope that new visitors to the garden will be intrigued by its partnership with NASA to research how plants can be grown in outer space.
One of the most special aspects of the Night Garden experience was its ability to attract people of all ages and interests. Adults enjoyed light displays and  high-quality food vendors, including Cuban Guys and Santo Dulce Churros, while children were entertained by a magical fairy quest and scavenger hunt. All attractions encouraged visitors to explore the twenty-three acres of the expansive twinkling garden.
"Our goal is to create a sense of magic in our shows that both kids and adults will talk about for days afterwards," said Manuel. "Creating those priceless moments and memories is what we strive for."
The 2018 Night Garden was an enormous success and hopefully will become a new Miami holiday tradition.