Drake greets fans in Miami and gives back
Hang on for a minute...we're trying to find some more stories you might like.
Hip-hop star Drake greeted Miami residents all over the town, but gave them much more than just a smile.
The Canadian star visited Miami and made numerous spots, with generous intentions.
The rapper's first stop was Miami Se- nior High School, where he surprised students and filmed the music video for his new song "God's Plan." The story rapidly spread around the country as the Canadian rap star chose the high school in Miami over countless others. Before leaving, the rapper gave a $25,000 check to the school.
After visiting the High School, Drake again surprised students, this time at the University of Miami, where he performed and gave a $50,000 donation for a stu- dent's scholarship.
Drake's donations didn't stop there; he then stopped by a local grocery store. After surprising customers just on his appearance alone, he got on a mega- phone and announced he was paying for everyone's groceries. He reportedly spent $50,000.
The hip-hop star also visited Lotus House, a Women and Children's Shelter, and again donated $50,000. This money is set to provide meals to over 260 wom- en at the facility, per Local10 News. "He wanted to give surprises and change peo- ple's lives." Lotus House program director Isabella Dell'Oca told Local10 News.
Drake took Instagram to give his appreciation to the city "Last 3 days were the best I have had in a very long time… there's nothing like seeing people experi- ence a joyful moment when you can tell they need it the most."
It's great to see one of the world's most accomplished stars in music give back to the community.
About the Contributors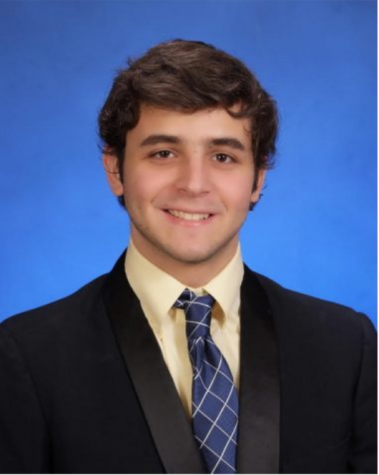 Zachary Letson, Editor in Chief
As a member of the staff for three years, my passion for a journalism career has blossomed over time. With the help of my advisor and peers, I've become...