Freedom of Speech?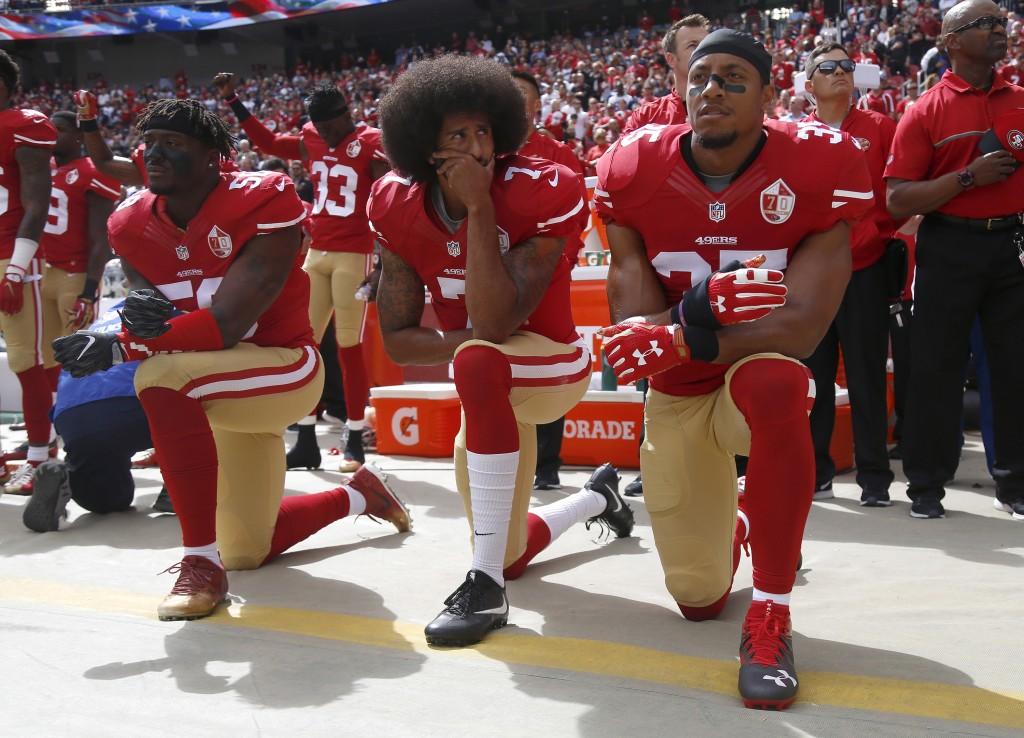 Colin Kaepernick's remaining seated during National Anthem sparks debate.
Recent controversy surrounding the National Football League (NFL) came in response to San Francisco 49ers' quarterback Colin Kaepernick's refusal to stand for the playing of the National Anthem. Kaepernick decided to use the media platform that comes with being a high-profile professional athlete to take a (not literal) stand against racial injustice
in the United States. Many Americans, however, were enraged by this act, seeing it as blatantly disrespectful.
"I am not going to stand up to show pride in a flag for a country that oppresses people of color," said Kaepernick in an NFL press conference.
Kaepernick absolutely has the right as a citizen to uphold his beliefs. Americans have the inalienable right to express their speech freely. That even includes burning the flag. Kaepernick did not go nearly this far. He simply exercised his right to not stand during the Anthem to bring attention to a specific issue. His intent was not to be disrespectful of
American ideals, but rather to participate in civil protest.