H.E.A.L. (Health Education Awareness Leaders) partnered with Oneblood — South Florida's leading blood donation organization — to host the first of two drives Nov. 9 in the Upper School Gym. Blood shortages continue getting worse which makes donations very crucial.
"Our blood supplies are surprisingly low for O negative and O positive — which are the two most popular blood types," said OneBlood account manager Julio Cassels explained.
The sheer quantity of residents in Miami doesn't help the shortage largely started by inability to donate during the pandemic. H.E.A.L. Club took a stand in an attempt to fix this issue. Sponsor Laura Keepax, alongside the leadership committee, communicated with OneBlood to bring the donation opportunity closer to home. Students and faculty now were given the opportunity to donate and/or volunteer at the event.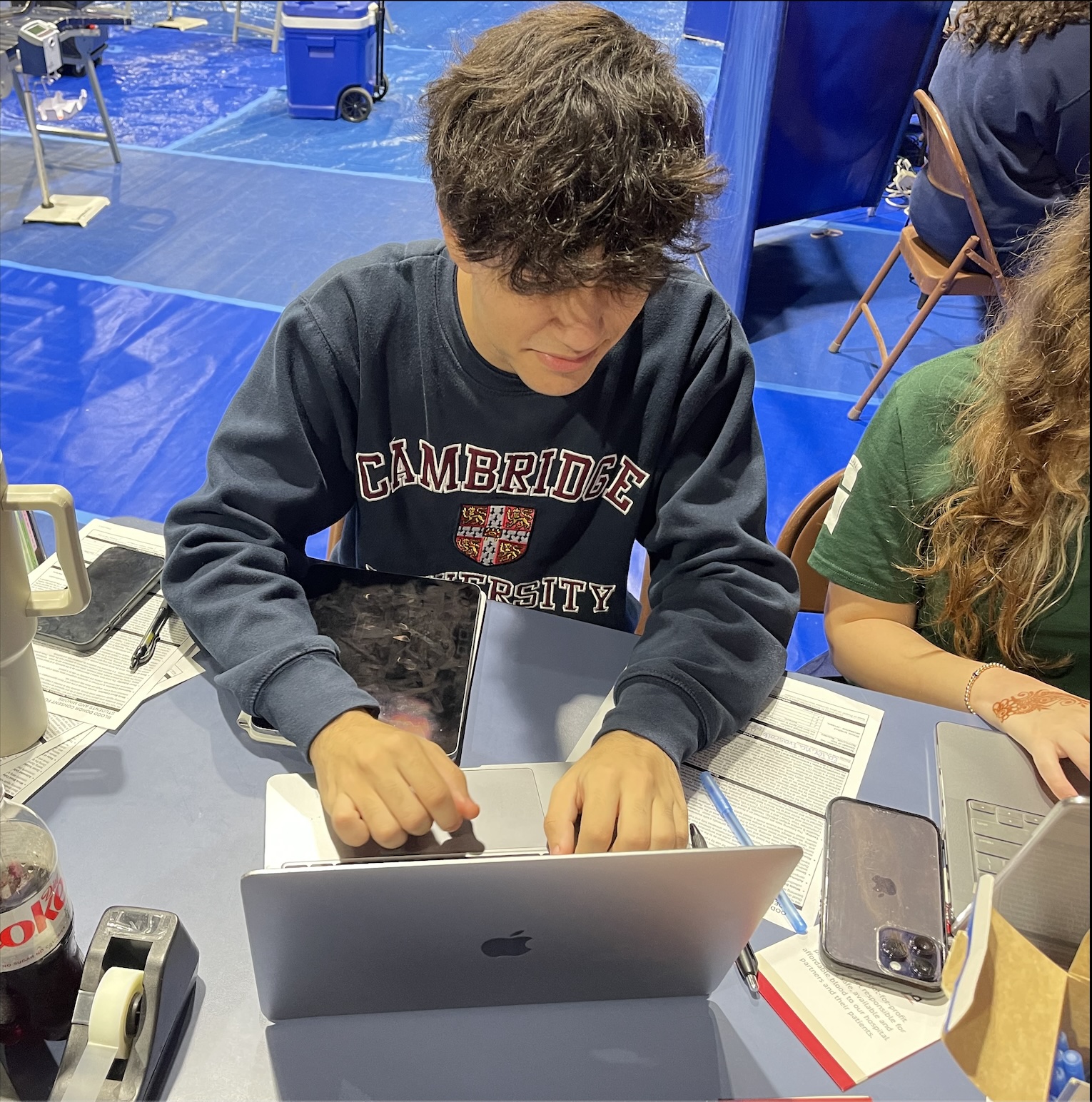 "Especially when you have the opportunity to do so, giving back to others and possibly even saving lives makes all the difference," H.E.A.L. president Stefano Haddad said.
The generosity of students at the drive was a major step towards solving the issue at hand considering one donation equated to a potential three lives .
"One in three Americans need a blood product and every three seconds someone in the U.S. needs blood or platelets. It's a very urgent need especially in a metropolitan area the size of Miami Dade," Cassels said.
Assuming there were no conditions preventing one from donating, donors could either provide a pint of blood or their platelets. In addition to supplying blood, donations of platelets were able to be used to help cancer patients with the clotting of blood. Taking place during all class periods, lunches, and breaks the process was very simple and accessible.
"It only took 15 minutes to take the pint [of blood] and then another 10 to rest," said 25' donor Caterina Frascolla.
This was just the beginning for H.E.A.L. and only one of the two drives in the works so far. For those unable to donate, the next blood drive in collaboration with OneBlood is scheduled for February around Valentine's Day.