As part of the school-wide Diwali celebration, BollyPop dancers showcased their vibrant performances at the Blue Dungeon during yesterday's assembly. Madhavi Narayanan and Nivedita Mahesh, the featured performers, demonstrated the cultural significance of Diwali on the Upper School Campus.
In a vibrant burst of colors and light, history took place on campus, celebrating Diwali — the Hindu festival of lights. As BollyPop dancers' performance began, a spark of excitement and joy came from students sitting in the bleachers.
Narayanan, one of the primary dancers, expressed what Diwali means to her before performing:
"Diwali becomes more special to me as I've matured; now I get to share these cultures and traditions with all of you."
Diwali is celebrated to bring light and happiness, as seen by the joyful dances and lights — creating an artistic atmosphere in the gymnasium. Decorating in preparation for the holiday is essential when celebrating Diwali.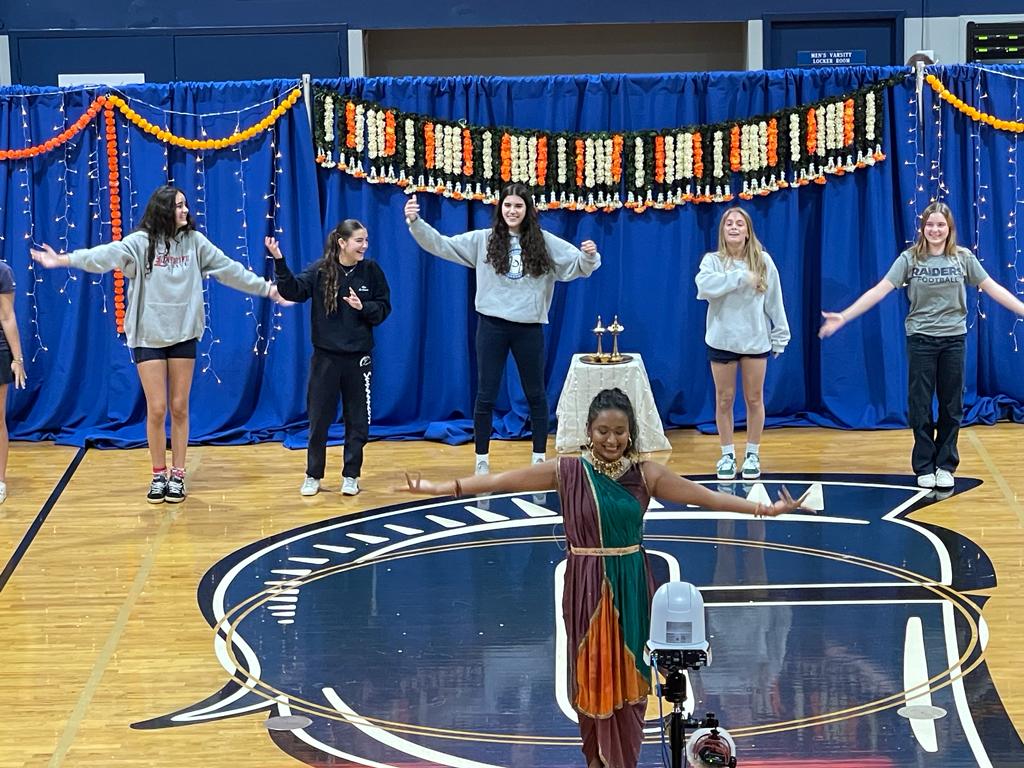 BollyPop dancer Nivedita Mahesh spoke on her devotion to the holiday and how she lionized it growing up in India, "For me, Diwali was a month-long festival thanks to my mom. We decorated lots of lamps and diyas, made homemade sweets, and bought new clothes; it's an excuse for all of us to be merry."
During their performance, Narayanan and Mahesh taught students and staff multiple dances in the Indian tradition, allowing further appreciation for the culture.
"I think Gulliver can always benefit from learning about all types of different cultures, especially Diwali," senior attendee Linka Lamothe said. "They've done an excellent job in recent years by adding more ceremonies representing different cultures."
The celebration wasn't just a choreographed dance, but an opportunity for exchange between Indian culture and understanding. The first Diwali celebration left a tremendous mark on the Gulliver community, flaring up a tradition that promises to shine brighter for the years to come.