Remembering The Importance of Photos in the Digital Age
What is the value of a photograph? A photograph gives insight into the lives of the person who took it as well as the subject of the photo. In the past, photos were seen as family heirlooms and were treasured deeply. Now, with modern technology and instant digital cameras, the importance of a photograph has been diminished. Oftentimes, we just smile and snap a picture, only to delete it when we run out of storage or we take a picture and then never look at it again, forever lost in the thousands of photos on our phones. These photos will be something your descendants will treasure deeply, yet we treat them as something disposable and insignificant.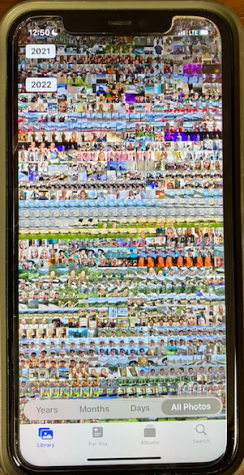 Family photos are near and dear to my heart. I have always loved history and through this passion, I have been able to archive and sort my family's photos. These photos go back over 150 years and enable me to have insight into how my family lived. Most importantly, my family's old photos allow me to explore history in a more personal way. Instead of history being an event in the long distant past with no connection, I have personal, visceral connections to history. I have a photo of my five-time great grandmother. Her name was Mary Anne McCombs and was born in 1783. It is hard to fathom that I have a photo of someone who was five years old when the U.S. constitution was first signed.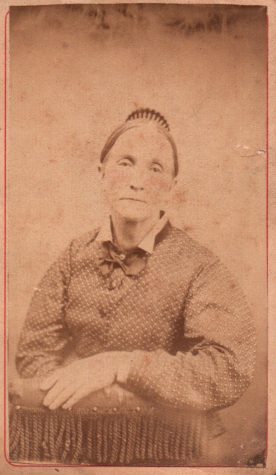 Having photos, especially that old, really contextualizes my past. It helps me understand how people lived back then. You can see how they age, what they look like, and even what they are wearing. 
Having family photos is something I deeply treasure but it is also a source of great frustrations. Many of these photos are not labeled, and these are the only pictures in existence of these people. They will most likely forever be unlabeled due to their age and will remain remnants of a forever lost past. However, despite the pictures being unlabeled, I cherish them immensely. There is a certain feeling you have when your family entrusts you to protect and archive these photos, as these are not just photos but memoires. 
When I sat down with my Great Aunt to label the subjects of photos, she told me she was reminded of things she had forgotten about. This is something I treasure immensely. 
I know a lot of people do not have photos that are over 150 years old. However, your family still has photos of the present and recent past. These should be treasured. These photos, while not significant at the moment, will one day be something an ancestor could cherish. My biggest piece of advice is that you should label them, and if you do not know who is in them ask someone who does. Treasure your photos and ensure that your legacy can be passed onto the next generation. If you label your photos, your descendants can use them to answer questions about who the people in them are. I have done this with photos I have in my possession. They have helped me learn and grow as a person and understand my heritage.