Meet The Raider Voice '22-'23 Staff!
If you ever wondered about the personalities that brought you your articles, then this will be a must read! This is a year that brought many new faces onto the team. It also featured many members new and old stepping up into leadership positions in order to manage the different aspects of the site. Here you'll find out more about our editors, our managers, and our staff writers!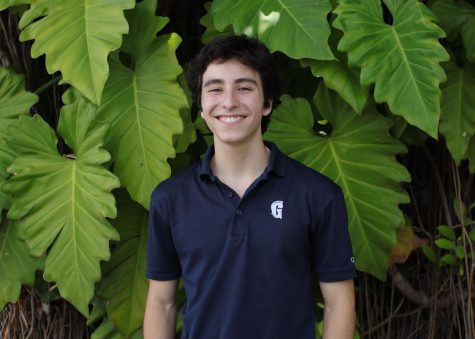 Paulino Mercenari, Editor-in-Chief
Having been on the staff for three years now, Paulino Mercenari is the current Editor-in-Chief for The Raider Voice. Paulino is responsible for sending out the site's Weekly Briefings. Along with that, he assigns articles, manages the staff, and publishes everything readers see on the site! He loves doing investigative, on-the-ground reporting that involves having to meet the people behind a story. Outside of the paper, he loves music, movies, and the outdoors. He tries to support local musicians and bands, and is also teaching himself guitar. He's also an avid scuba diver and enjoys spearfishing.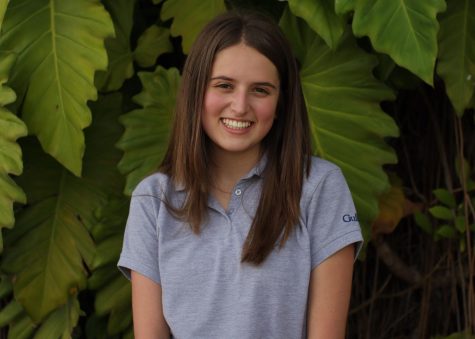 Samantha Gitlin, Managing Editor
Samantha Gitlin is the managing editor of The Raider Voice. This is her second year as a full staff member and she love contributing to the paper. She's in charge of managing deadlines, as well as editing the articles following review by the copy editors. Sami also love writing in depth investigative news articles and giving people a voice. Outside of the newsroom, Sami contribute to the science community and DEI work. She especially love exploring Miami with her friends.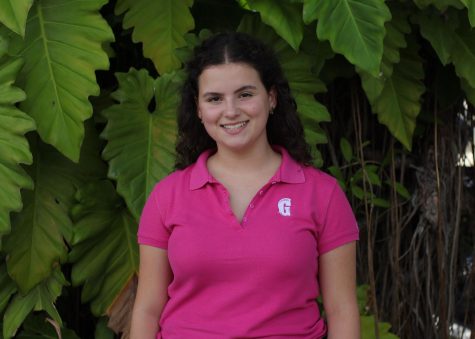 Sara Gelrud, Copy Editor
Sara is the co-Copy Editor of The Raider Voice. She is responsible for editing the staff's articles before they are sent to the managing editor and editor-in-chief. Sara can't wait for the opportunities that being on the staff will offer and is especially excited to interview people and tell their stories. Aside from her passion for journalism, Sara loves everything pop-culture from movies to music. Sara also spends her time lettering and designing her bullet journal when she's not playing piano or guitar.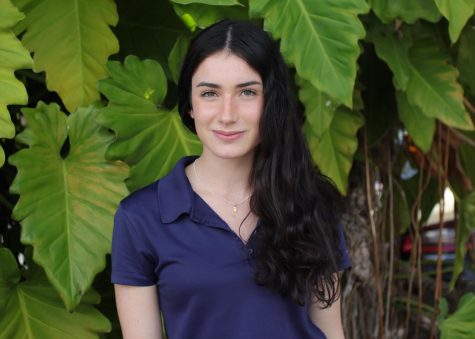 Anya Gruener, Copy Editor
Junior Anya Gruener is a copy editor for The Raider Voice. As a part of the staff for three years now, she has found a love for editing and creating multimedia content. Anya is especially good at combining her skill for detailed reporting with creating compelling video packages.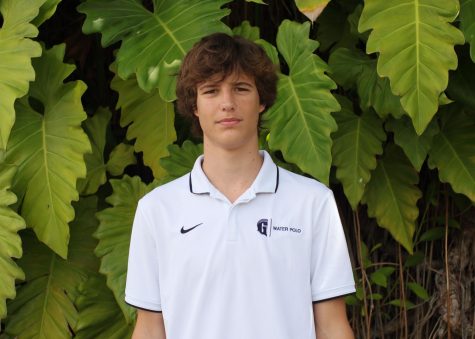 Eduardo Kingston, Sports Editor
Eduardo Kingston is the Sports Editor of The Raider Voice. It's his second year on the staff and this year it is his goal is continue publishing regularly and to write stories that cover much more challenging topics. Eduardo does swimming and water polo for Gulliver. He also enjoy to watch his soccer team Flamengo play whenever they have games.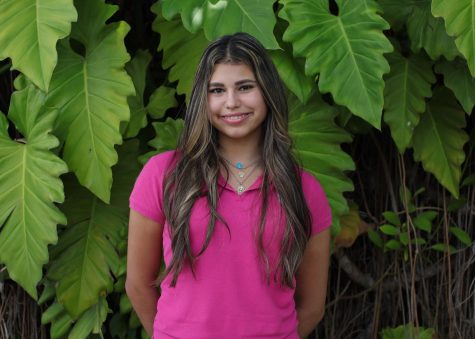 Valeria Bigott, Social Media Editor
Valeria Bigott is a junior and first year co-Social Media Editor for The Raider Voice. Valeria wants to bring fresh, experimental new content to the social media accounts and to make them feel much more interactive to students. One of the first moves she has made as co-Social Media Editor is helping create a new TikTok for the publication. Valeria enjoys all things theater and performing arts, as she dances competitively in a studio outside of school.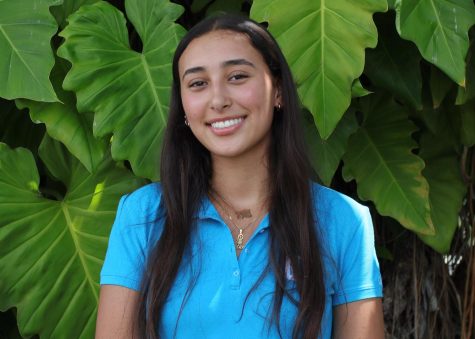 Jade Garcia, Social Media Editor
Jade Garcia is the co-Social Media editor for The Raider Voice alongside Valeria Bigott. She promotes articles on the site's social media platforms as well as creates fun, interactive posts. Jade's excited to work with the new staff to bring a ton of new different things to the social media accounts. When she's away from the journalism world, she's focusing on volleyball. Jade enjoys watching movies and is a huge fan of runway fashion shows as well as the social media world.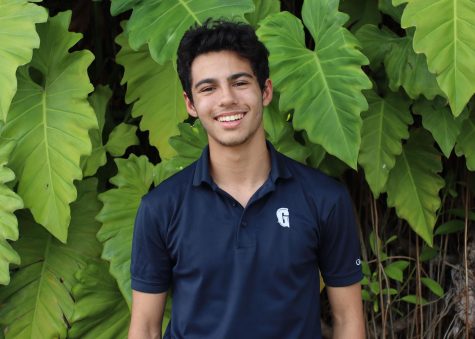 Daniel Lara, Photographer
Daniel Lara is the Head Photographer for The Raider Voice. He is 17 years old and it is his first year working on the team. When not taking photos for The Raider Voice, he is a dedicated soccer player and goalie. Daniel aspires to improve his writing as a journalist and his documentative photography.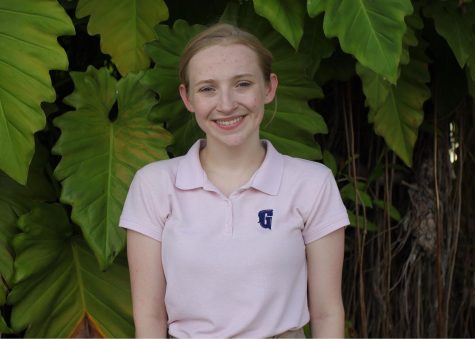 Ainsley Kling, Podcast Editor
Ainsley Kling is The Raider Voice's Podcast Editor. Having made podcasts for the site in the past, Ainsley enjoys the ability to share her knowledge on any topic of her choosing with a wide audience. Besides podcasts, Ainsley writes political articles for the newspaper. She hopes to improve her confidence in her ability to write leads. In her free time, Ainsley takes up a multitude of hobbies stemming anything from crocheting to researching historical events.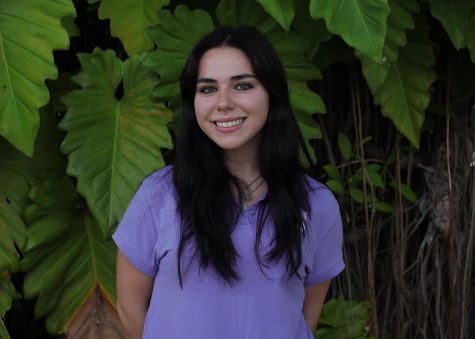 Miranda Rodriguez, Business Manager
Miranda Rodriguez is The Raider Voice's Business Manager. Outside of her position, Miranda specializes in creating video style content revolving around the latest trends. Alongside that, she makes many lifestyle videos for the site's YouTube channel. In her spare time, Miranda loves fashion and being with her friends.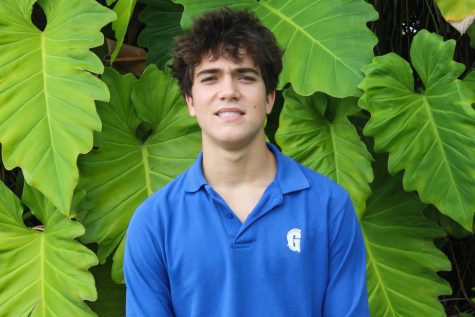 Otto Hellmund, Staff Writer
This is staff writer Otto Hellmund's first year on the staff. Otto dedicates himself to sports content and writing articles that feature the latest season highlights for both sports on and off campus. In his free time, he plays basketball and video games. Otto looks forward to continuing his sports coverage for the site.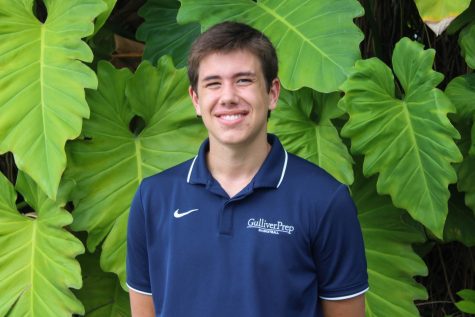 Tommy Thornton, Staff Writer
Tommy started writing for The Raider Voice his freshmen year of high school. As a contributing writer, he only wrote about the Miami Dolphins. However starting this year, Tommy would like to take a step forward and cover more school sports. Hopefully as the school year progresses, the quality of his new articles will get continually more noticeable. His goal is to earn the spot of Sports Editor in next years staff.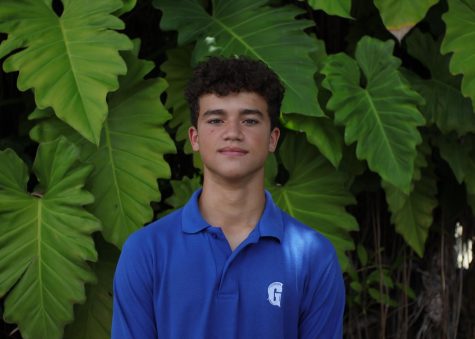 Diego Collazo, Staff Writer
This is Diego Collazo's first year on The Raider Voice staff. As a staff writer, Diego has mainly focused on school sports and student athletes. As the year goes on he hopes to improve as a writer and journalist. In Diego's free time, he enjoys playing football and track. Diego was born in Puerto Rico.