15 Seconds in Sderot
SDEROT, ISRAEL – Each and every person who lives in Sderot – no matter their age – knows one golden rule: when the speakers go off, you have 15 seconds to find the nearest bomb shelter. 15 seconds to stop swinging on the playground. 15 seconds to stop Shabbat dinner. 15 seconds to hope that the rocket that's coming in your direction isn't about to hit you.
Sderot is a small city, not even one mile from the Gaza Strip. This summer, I was fortunate enough to visit Sderot and talk with a panel of four locals who all agreed that living in the city was, "90% heaven and maybe 10% hell."
Noting that Hamas and Palestinian Islamic Jihad have both launched rockets into Sderot many times in the past, one would assume that most citizens live with constant fear. 
However, the panel made it clear that, "you can't live always with fear."
It's terrifying to know that a missile launch could occur at any second; but life goes on in Sderot nevertheless. Upon talking to the panel, it was agreed they all believed the following: there's terror everywhere so why should living in a place like Sderot be any different?
Walking around the city, I found myself in an eerily calm part of Israel. The world felt still as I stood on a hill, looking at the wall bordering Gaza. Back in the city, life moves like normal but with the added tension of uncertainty.
The people of Sderot have adapted: there are bomb shelters on every block, every playground, and every building. Most are covered with colorful murals, others find themselves under the guise of cartoon characters like the Smurfs and Mickey Mouse. Many playgrounds are even bomb shelters themselves.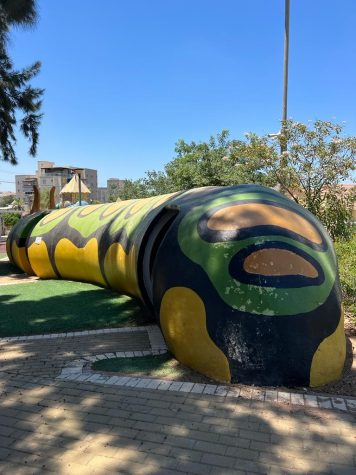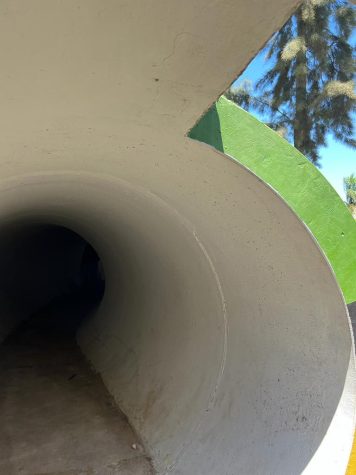 In fact, there is a resilience center for kids and young adults who experience PTSD from Hamas' and Islamic Jihad's rockets.
As the panel put it, "there is constant trauma, not everything is always peaceful."