How to Achieve Maddy's Looks from "Euphoria"
HBO's "Euphoria", starring Zendaya, has fans crazy over the style of character Maddy Perez (Alexa Demi) throughout the show. The show portrays a euphoric vibe and costume designs focus on representing characters' personalities, with bright-colored outfits, many pastels, with "out of the ordinary"  makeup and outfits to go with.  The popular show portrays teens going through struggles such as drug abuse and sexuality. Despite dark themes in the show, many fans turned their eyes more towards the aesthetic and style of fashion in the show. If you want to capture Maddy's style shown in the show, keep reading to know where these outfits can be bought!
Episode 8, Tracksuit

When leaving Nate Jacobs' (Jacob Elodri) house, Maddy is wearing a cropped tracksuit with the phrase "baby girl" studded with Swarovski diamonds titled on the front and back. This outfit can be bought here from the handmade brand Akna.
If you don't want to pay the heavy price tag for this outfit, you can achieve this look with a similar set here from Shein.
Episode 3, Jeans and Top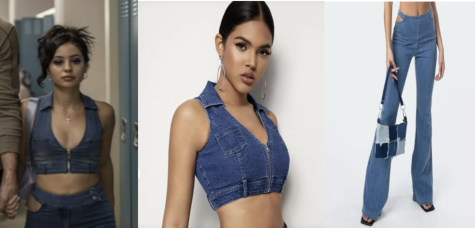 In this episode, Maddy is wearing cut out jeans with a halter denim zip up top while walking down the halls at school. This outfit can be bought from Editked for the cut out jeans, and the top can be found at Shein.
Episode 2, Daisy Two-Piece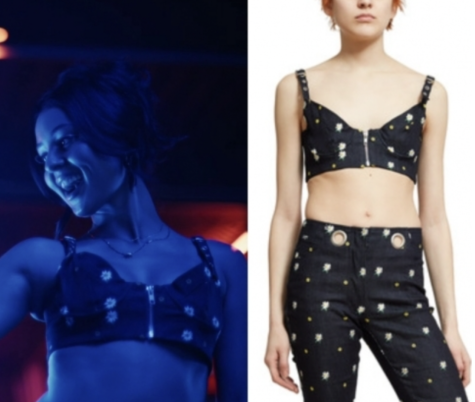 While bowling with Nate, Maddy is seen wearing a two-piece black outfit with daisies embroidered on the cropped tank top and pants. You can buy this set (no longer sold on original website) on Shop Local for $45.
Episode 3, Vest and Skirt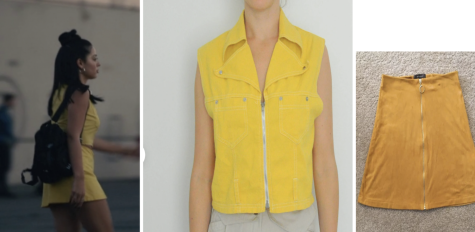 On the episode "Made you look", Maddy is wearing a yellow cropped zipper vest with a matching yellow mini skirt. The original outfit is made by Versace and in deadstock since it is considered "vintage". To not pay a crazy amount to recreate this, you can buy a look-alike skirt from Poshmark and top from Etsy.
Episode 3, Cardigan and Skirt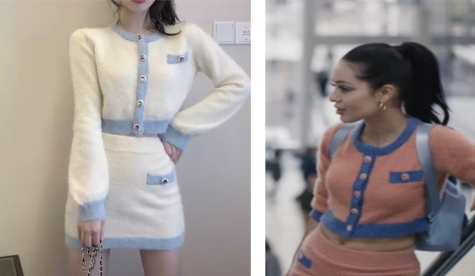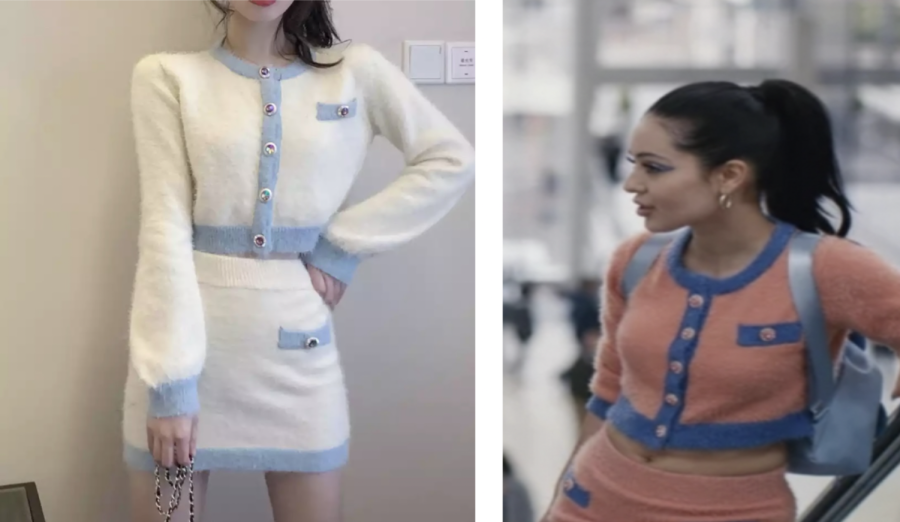 In the same episode, Maddy is walking in the mall with Kat Hernandez (Barbie Ferreira) wearing a knit cropped blue and orange cardigan with a matching knit mini skirt. The outfit is from a Chanel runway, so very few were sold to the public. A similar outfit can be recreated and bought in blue and white from Aliexpress.
Episode 4, Top and Flare Pants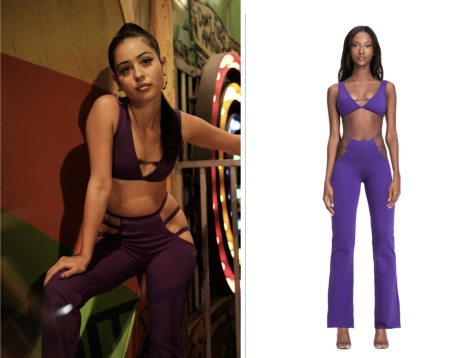 In the scene taking place in the carnival, Maddy wears one of fans' favorite outfits of the season. She's spotted wearing a purple bra top and flare pants with a strappy cut out, also in purple. The original brand (I.AM.GIA.) has recently decided to restock the outfit.