Book Club Meets with Bestselling Author Soman Chainani '97
Excitement was palpable in the library Tuesday afternoon when Soman Chainani, a highly accomplished novelist and Gulliver alumnus, chatted with members of the Book Club and told them that they would fall into one of two categories: readers and owners of their own thoughts and creative ideas, or consumers of recycled content. Chainani maintained that as long as the students continued to read for pleasure and develop their own perspectives, they would stay within the first category.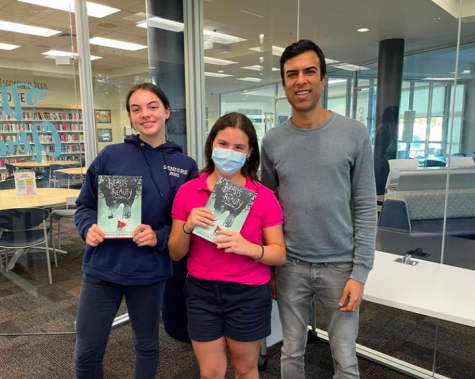 "Having Soman visit was super exciting and I felt like we already had a relationship with him since he's an alumni," said Catalina Palazio, the Book Club's vice president. 
After reading Chainani's recently published book Beasts and Beauty: Dangerous Tales as the November "book of the month", members of the club had the opportunity to meet the author and engage in a Q&A.
"I had a lot of fun because usually when you're reading you have questions about what's happening, and so to be able to ask the author about what you were wondering when you were reading the book and knowing about the process behind it was one of the coolest things about meeting him," said Lily Rivabem, a member of the club.
Author visits aren't day-to-day events, so members took advantage of the Q&A, asking a wide variety of questions.
"The students asked interesting questions from what his writing process looks like to the inspiration for the stories in Beasts and Beauty," said club sponsor Roxanne Trejos. "They even asked him about his earlier works and the series The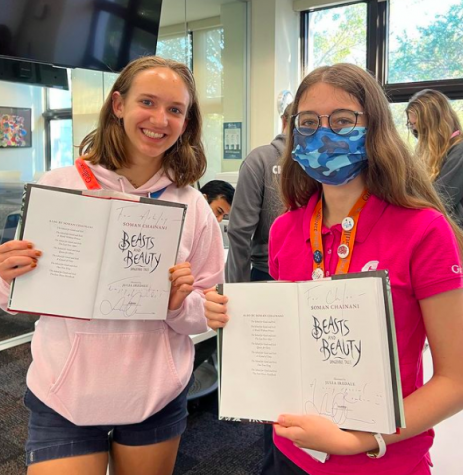 School for Good and Evil, which will premiere as a network film on Netflix."
Surprising anecdotes were uncovered throughout the event, such as the time when Chainani almost burned down the gym at a pep rally when he was student council president. 
"I loved how he even told us about his school experience," said Palazio. "When he brought up Sally Rooney and his loving The Secret History, it also made me feel more connected to him."
Chainani left members with important pieces of advice that stuck with them after the event. He emphasized on the importance of reading for pleasure and stopping yourself from mindless scrolling and spaced-out content consumption. Chainani also placed importance on the harmfulness of multi-tasking.
Members expressed their opinions on Beasts and Beauty with Chainani, finding a common theme. The book spins classic fairy tales, each story having their own twisted element, something members enjoyed.
"It wasn't what I was expecting. Some of the stories were very out-there and I loved it," said Palazio. "I loved how he used different races, and the diversity in the book was great. It was so fun seeing new interpretations of the stories that I've grown up with."