"Art Like No Other:" Superblue Miami Gives Visitors A 3D Museum Experience
The Superblue Miami museum, which opened in May, combines technology and art to create an immersive art experience.
"When I first walked in I felt a presence of beautiful art like no other," said junior Miranda Martin, who recently visited the exhibits.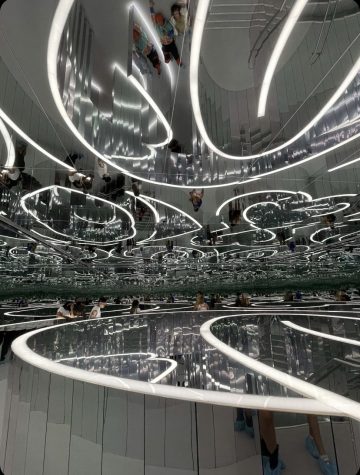 At the museum, visitors walk through an exhibit featuring an interactive experience that lasts between 60 and 90 minutes, and includes artistic pieces ranging from visual and digital sculptures to 3D designs. The three-dimensional art makes many visitors want to take pictures and share this experience, which the museum allows. Instagram feeds and the museum's growing popularity encourage more people to visit.
"Superblue seems like an amazing place to visit, and I look forward to hopefully going this weekend," senior Lucie Duchene said. 
This interactive art space is bringing people together from all around Miami and even all around the world. Some of the work featured is experimental, while others are interactive for both children and adults. The size of the Superblue Miami location is big enough to allow for more than just art exhibits. At 30,000 square feet they host workshops, performances and offer common areas to socialize. 
"The power of art is needed now in Miami more than ever, and I am so excited to see the outcome of how this place can change the environment," said senior Riana Doctor. 
According to those who visited, Superblue Miami offers a new way to experience art, and will hopefully impact the city in a positive manner.