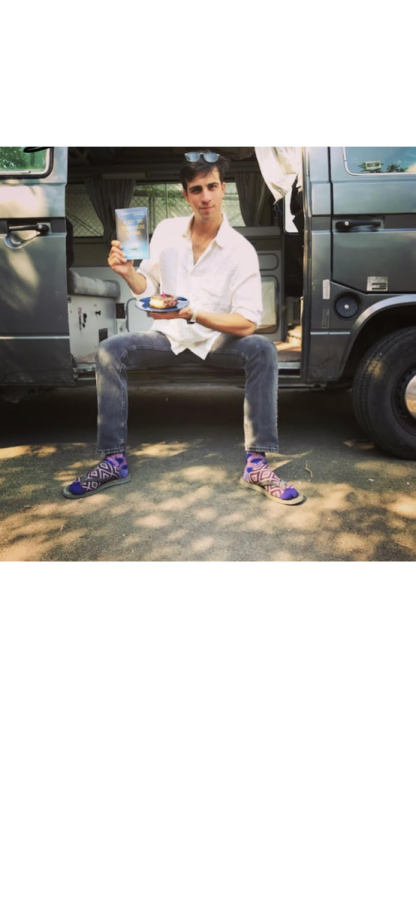 Elliot Reed's "A Key to Treehouse Living" Forms a Glossary of the Human Experience
Marking the literary debut of author and English teacher Elliot Reed back in 2018 was his novel A Key to Treehouse Living. An unconventional work to say the least, and written in the format of a glossary-style list, it seeks to tell the story of a young boy who cares to live life by his own set of rules, rather than that of society's.
"This book is conceived as an encyclopedia that would comprehensively be about everything in this person's life, which is an impossible task," Reed commented.
The journey to complete such a book was lengthy and difficult, but after its publishing A Key to Treehouse Living was generally well received by readers, gaining positive reviews across sites like Goodreads. Many applaud it for its humor. 
"I got to do a reading at the best bookstore in the country I think, which is called Powell's City of Books in Portland, Oregon," said Reed. "Lots of amazing writers have read there, and I got to read my name on the marquee. That was probably the pinnacle of what I experienced when being recognized for this book." 
That wasn't Reed's only moment of achievement, though, as he also received positive feedback for the book from way across the states.
"A class of students in New Hampshire adopted this as their book and sent me a bunch of fan letters," responded Reed, motioning to a letter he has proudly displayed on the wall behind his desk. "So the letters from the ninth graders in New Hampshire are dear to me, and that makes me feel famous." 
The conceptualizing of his book took a lot of playing around in the back of Reed's mind before he truly fleshed out the idea, the process amounting to around four years before Reed's creative ideas would finally come to fruition.
"I started playing around with this idea in 2014, and then the book came out in 2018, but I didn't really focus on it for all four years," said Reed. "It was drifting around in my consciousness and I was in graduate school playing with other works of fiction. And then this one just was the one that turned out to keep me awake."
Although reception has mainly been positive surrounding A Key To Treehouse Living, there's a fair share of people that have felt otherwise about the title. Reed shared a snippet about one of his favorite encounters when reading a review for the book.
"The best one was when somebody on Amazon reviewed the book saying that they had bought it, thinking that it would actually help them live in a treehouse," explained Reed ironically, as the treehouse namesake is symbolic, rather than literal. "They said, 'well, it wasn't what I expected, but it was okay.' And they still gave it three and a half stars out of five. So I figure, if you're going to get something that is not at all what you were looking for and still give it three and a half stars out of five… that's cool." 
At the end of it all, A Key to Treehouse Living truly seems to be a novel that attempts to define parts of reality through the lens of a young boy. According to Reed, "it's a storytelling process" that intends to make some meaning out of our world.
"It's a book that is a response to the truth that I feel," said Reed. "Where consciousness is a naming apparatus which tries to make patterns out of the chaos of your impressions of the world around you."
Note from Mr. Reed
Mr. Reed says you should go to your local bookstore, Books & Books, and have them order his novel for you! Click this link to access it on the Books & Books website.