South Beach: Sunny Paradise or Local Nightmare?
Spring Break is nearly here, and more people are flocking to South Florida's sunny beaches than ever before. However, as the pandemic continues to impact travel plans and public safety, officials are practically begging people to wear their masks and practice social distancing. Unfortunately, not many people seem to have listened to their cries, and as a result, South Beach is one of the most unsafe places to be in Florida at the moment. Miami Beach Mayor Dan Gelber told CNN on Mar. 15 that "too many people [are] coming here to let loose" in regards to the coronavirus pandemic.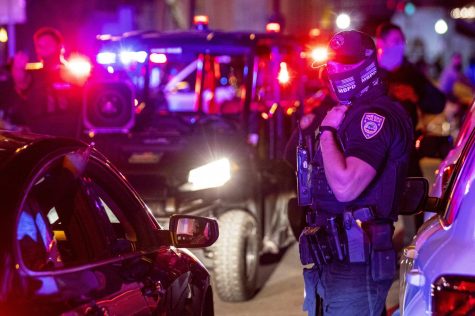 In addition to people refusing to follow social distancing protocols, South Beach is also the setting for increased violence and street fights. In fact, last weekend, 100 Spring Breakers were arrested on the Beach in just one altercation with the police, according to The Guardian. Fights are also breaking out outside the clubs on Ocean Drive, and people have even been caught with guns and hard drugs in possession out in public. 
Up until now, I never thought that such a famous place as South Beach could ever turn from a tropical paradise into an irresponsible party scene. I used to go to South Beach all the time to relax and indulge in a bit of luxury. It's clear now that those days may be long gone, and Miami Beach's local government needs to take strong measures to curb the crowds and violence.