Girls Lacrosse Team Kicks Off Season: First Game and Season Preview
Yesterday the girls lacrosse team played their kickoff game against Palmetto High School. With some familiar faces returning and new members from all grades joining the team, all players are excited to get back on the field. 
"Unified, determined,  and focused, this year's girls lacrosse team is ready for the challenge," said Coach Rush. "Now, with a wily team of warrior women, the future has never looked so good."
Last season was unfortunately cut short due to the onset of the COVID-19 pandemic. Coming off a short, yet challenging past season, the Raiders are looking to improve their record, but what's more, hone their skills and learn as much as possible. With new Coach Shawn from New York, this will be entirely possible, as he has a great deal of knowledge and experience and is prepared to collaborate with his co-coaches, Kenneth Rosenthal and Rush, and take this team to the next level. 
"I am so happy that we have a new coach to work with this year," said junior Sasha Boyers. "He is very skilled, and in just a couple days I feel like I am a better player and we are working better together as a team."
Although there are many new faces joining the team this year, many of the team's strong players have graduated, which has slightly shifted the dynamic of the team. Less girls means more spots and bigger shoes to fill, considering the seniors last year set the a high bar. The goalie spot, which is perhaps one of the most important positions on the field as they protect the goal from being scored on, has been left vacant to be filled by junior Alexa Latham. This will be her first time ever playing this position. 
"Being goalie is a very, very important position in the game," said Latham. "I decided to step up for the team and be a goalie. Even though I have never played goalie before, I am trying my hardest to learn."
Overall, it is shaping up to be a pretty interesting and exciting season for the girls lacrosse team. With a new roster, a new coach in town, and a full schedule, the team is in for quite the ride.
About the Contributor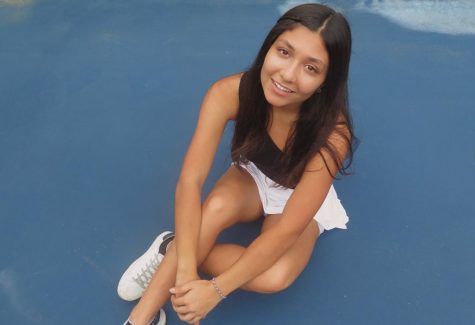 Sabrina Bierman, Social Media Editor
Sabrina Bierman is a junior entering her second year at Gulliver Prep and her first year as a staff member and the social media editor The Raider Voice....