Community Hopes for the Future After 2021 Presidential Inauguration
Inauguration Day 2021 was a new beginning for America as President Joseph R. Biden was sworn in. Many Americans are looking forward to what will be accomplished, and feeling both hope and worry for the future.
Around noon on Jan. 20th, President Biden was inaugurated as the 46th U.S. President, surrounded by his family, past presidents, and various supporters, who have been by his side throughout the past two years. Alongside him, Vice President Kamala Harris was also sworn in as the first woman, first Black American, and first South Asian American to fill this role.  According to The New York Times, some key points they hope to accomplish are creating more jobs for more Americans, helping to fix the economy, improving the COVID-19 relief plan, and developing a strategy to help the environment. Above all, President Biden and his team hope to reconnect America for those who support him and those who do not.
"Although I don't agree with [President Biden] on his ideas regarding the economy, I do like his concerns with climate change," said sophomore Emily Aparicio. "I hope he succeeds, because as Americans I think we need to wish the best for our president because if he succeeds, America succeeds."
To start off the next four years, President Biden promises unity in our country. He wants to make America "purple" by connecting the red and blue representing both political parties. Senators, congressmen, performers and National Youth Poet Laureate Amanda Gorman accompanied him at the Capital, giving speeches during the inauguration about unity and solidarity. President Biden also addressed bringing America back together.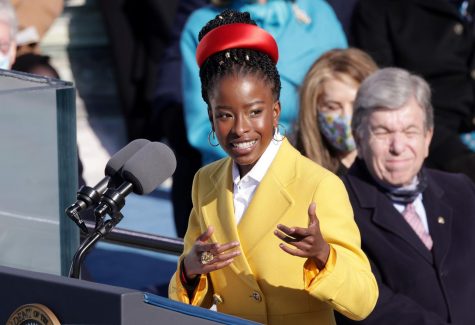 "We must end this uncivil war that pits red against blue, rural versus urban, conservative versus liberal," he said.
After the past four years, Americans look to the future with optimism. Although not everyone has the same opinion, overall the country was stunned by the events that have taken place in the past weeks. As time passes, there are certain issues that our country hopes will be addressed. 
"I hope issues based on climate change, racial inequality, and helping the economy recuperate [will be addressed], although it is also extremely important for [President Biden] to focus on the issues presented during the pandemic and supplying the country with the vaccine," said freshman Azzurra Vogliazzo Brazzioli. "I look forward to foreign policy and immigrations policies to be worked on to have a more prosperous future for the world as a whole. Finally, I am happy the president is already investing his time and ideas towards having a more united country."