What To Know When Building Your Own PC
If you're someone who wants to begin their own personal computer, or PC, build for the first time, chances are you're intimidated by most things that you've seen. Even then, there are so many reasons as to why you should build your own! It's way more cost efficient than buying a prebuilt, you get to learn a new skill, and it'll help you literally get to know the ins and outs of your computer. Nevertheless, we're living in a time where the information required for building your own PC is bountiful. From Youtube, to infographics, and even blogs, we're gonna be going over resources that you can use on the journey to building your own computer.
Firstly, what tools might you need when putting your build together?
A phillips screwdriver is by far the most important tool that you'll be needing, as it's necessary when putting together the majority of components in your PC.
Of course, zip ties are also rather handy in regards to cable management, but don't sweat buying them as chances are some computer parts will come with them.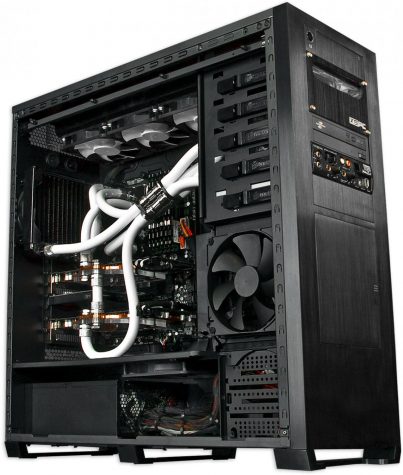 Having a flashlight on hand, extra thermal paste, and a small bowl to hold your screws in are all also good ideas!
What is your price range for a computer build?
Low-Cost build $500-$800: If it's your first ever build or you don't need much from your computer this will be ideal for a modest home office or gaming build.
Mid-Range build $1000-1300: This is the sweet spot for most people, it's still relatively cheap. It will also be a faster and quieter build than most pre-builts at this price.
High-End build $1500-2000: This will definitely be a powerful PC, you can expect high frame rates when gaming and it won't break a sweat when having to multi-task several things. Here is a well done build with all the parts listed out and an explanation for each as an example.
Cutting-edge build: $2500-5000: Absolutely top of the line, it isn't necessary for normal consumers and even the majority of enthusiasts to go farther than this. It'll account for extreme performance when gaming and it'll usually have state-of-the-art components.
Here are some videos that cover the actual construction of a PC!
How To Build a PC – Newegg's Step-By-Step Building Guide
First Person View PC BUILD Guide! (POV)