"Da 5 Bloods": Chadwick Boseman's Legacy
Director Spike Lee's fantastic new Vietnam War film, "Da 5 Bloods," is a film purposely full of relevance to today's climate. It's jam-packed with an abundance of different themes, including race, the exploitation of minorities, and oppression. 
The film's plot is about a group of Black GIs who return to Vietnam years after the war to recover the body of their former commander, along with a hoard of buried gold. This movie can even feel like a history lesson at times. Alongside this, Lee wasn't scared to reveal his inspirations behind the film, with the overall construct of the story bearing a striking resemblance to Akira Kurosawa's 1954 drama, "The Seven Samurai." At the same time, the film kept bringing me back to "Apocalypse Now," especially the river scenes. 
As we all know, this movie was one of star Chadwick Boseman's final projects before his passing from cancer on Aug. 28. According to an article by E!, Lee spoke about the passing of Boseman during his annual block party, and what it was like working with Boseman on a set where the conditions were challenging to work with.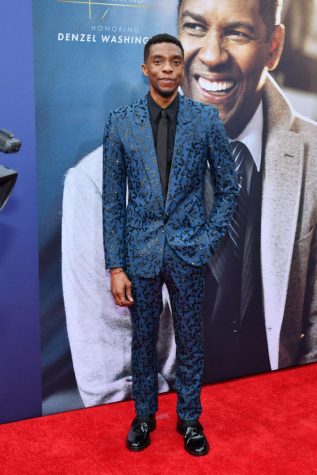 "We filmed 'Da 5 Bloods' in Thailand, and it was hot, jungles, mountains, and Chadwick was there with us all the way," said Lee. "I never, ever suspected that anything was wrong. No one knew he was going through treatment, chemotherapy." Boseman fulfilled his role as the group's commander during action-packed flashback sequences.
"A trooper. He never complained. He was there every single minute, in the moment, and his performance is testament to what he put into that role and all his roles," Lee said.
It's clear that Boseman was a man who put his soul into acting, and as such, he will be dearly missed.
At certain points throughout the film though, the story felt like it couldn't decide on an identity for itself. The film had many issues it wanted to tackle, but throwing them in all at once felt at times overwhelming to me as a viewer, and often left me pausing the film to digest what I had just seen. 
Don't get me wrong though, this could certainly be effective when wanting to convey shock to the audience. An instance comes to mind during a scene when one of the GIs is confronted by a Vietnamese militant, and he brings up the atrocities Americans had committed during the war. As each one is listed off, a real-life picture flashes onto the screen, each an equally shocking and a grim reminder of the Vietnam War's effect on civilian lives. 
"Da 5 Bloods" is an unapologetic anti-war film, one that starts its first scene with Muhammad Ali, and ends with a speech by Martin Luther King, Jr.. Within this, the film cements its roots to the Civil Rights Movement, and connects the injustice committed on American soil against Black people to injustices through imperialism abroad.