Campus Voices: Thoughts on Hybrid Learning
The day finally came where we were able to go back to school. The only problem was that some of us are still at home. As COVID-19 numbers continue to linger, some parents chose to keep their kids home. That would include mine.
I started the first day of the hybrid schedule a little earlier than I would have liked. We had a longer advisory, which was nice, however it was hard to sit still knowing what a long day was ahead. Then I began my academic adventure.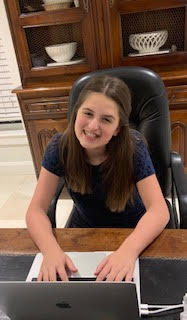 Most of my classes have half of the students online and the other half in person. This was helpful because the teachers were able to focus their energy on everyone because of the even split. When we went into breakout rooms it was hard to hear the students that attended in person because they were next to another group, and the background chatter was distracting. Unfortunately, not everyone brought the headphones they were told to bring. It was great to see people "near" each other and for us to be able to talk to them. My only wish at that moment, was for me to be able to be attend school in person too!