March Sadness: Coronavirus and High School Sports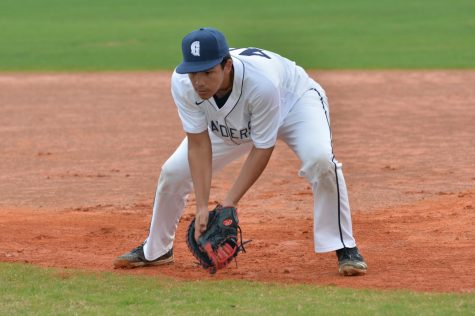 Covid-19 (Coronavirus) has been a detrimental pandemic, forcing schools all over the country to shut down. But what does this mean for high school athletes who play spring sports?
What we do know is that schools are going to be closed through April 15, 2020, leaving an enormous gap in spring sport's seasons. The gap may even become larger depending on how the U.S. progresses with treatment and finding a vaccine for the virus before that date. 
Senior spring sport athletes are affected the most, due to the fact that it is their last year in high school sports. Many senior athletes may be depending on this season to get recruited or just to savor their final memories of high school with their teammates. 
"Spring football is when college coaches come from all around the country to our school and is one of the main ways we get evaluated as football players," said junior Matt Antezana. "Without it, the recruiting process just gets more difficult due to the fact that you can't build those relationships with the coaches in person."
Another problem that spring teams face during this pandemic is how final records and teams that make the playoffs would be determined if school is reopened on April 15th. Although it is not set in stone, it is more than likely that teams would have to skip those regular season games and meets and finish the season off in playoffs. 
"I don't know if we have a weightlifting season to come back to, but I tell [the athletes] to try to work out when they can and use this break as an opportunity to get stronger in case we do," said weightlifting coach, Curtis Johnson.
Covid-19 has caused a lot of harm to a lot of people, especially athletes, and during this time it is of the essence that we come together and be there for each other from a distance.